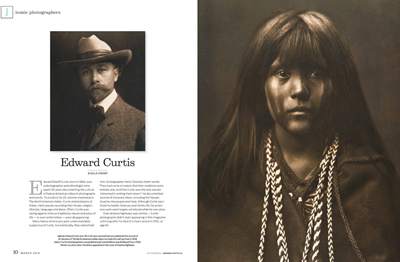 Department
Gold

Arizona Highways, "The Journal" by Robert Stieve, Kelly Vaughn, Noah Austin, Jeff Kida, Barbara Glynn Denney, and Keith Whitney
What a wonderful mix of history and photographs this package contains! Stories are documented with respect and love while photographs are taken by dedicated photographers going through extraordinary lengths to capture a micro-moment. They witness a place – a plant, an animal, a setting, that perhaps even the State's residents might never have the opportunity to see. These photos are extraordinary.
Silver

Arkansas Life, "First Taste " by Bonnie Bauman, Katie Bridges, Arshia Khan, Kelley Lane, and Staci Miller Franklin
A wonderful and diverse package. Solid work from writers, photographers, and editors.
Bronze

Texas Highways, "Drive" by Gary Clark, Daniel Blue Tyx, Helen Anders, Clayton Maxwell, Sallie Lewis, Gene Fowler, Michael Corcoran, Heather Brand, Mai Pham, Paula Disbrowe, Cathryn A. Hoyt, Andrea Abel, Melissa Gaskill, Brandon Jakobeit, Kathy Adams Clark, Kevin Stillman, Will van Overbeek, John C. Robinson, E. Dan Klepper, Drue Wagner, Scott Baldwin, WACSO, Kelly Colchin, Mark Mahorsky, Jane Wu, Brandon Jakobeit, Jill Lawless, Lori Moffatt, and Matt Joyce
Strong writing, beautiful package.
Award of Merit
Louisiana Life, "Louisiana Made" by Jeffery Roedel, Danley Romero, Melanie Warner Spencer, and Sarah George
Such a pleasure to look at this. Loved the variety of profiles; the insights; the thoughtfulness of this package; and how the culture and history of a place seeps into the craft these people have chosen.
Additional Entries
Adirondack Life, "Northern Lights" by Lisa Bramen, Elizabeth Folwell, Niki Kourofsky, Annie Stoltie, Kelly Hofschneider
Delaware Beach Life, "Beach Briefs" by Terry Plowman, Tom Kavanagh, Ashley Dawson, Laura Navarre, Tessa Lingo
Kansas!, "Wide Open Spaces" by Shelly Bryant, Andrea Etzel, Nathan Pettengill, Nadia Imafidon, Kelly Gibson
New Mexico Magazine, "Movers & Makers" by Chris Jay, Jeanne Frois, Fritz Esker, Lisa LeBlanc, and Claire Salinas
Texas Highways, "Hit the Road" by Melissa Gaskill, Daniel Blue Tyx, E. Dan Klepper, Sean Fitzgerald, Larry Ditto, E. Dan Klepper, Susie Ghahremani, Nana Rausch/Quick Honey, John S. Dykes, Mark Mahorsky, Jane Wu, Brandon Jakobeit, Lori Moffatt, Matt Joyce
Yukon, North of Ordinary, "Local Heroes" by Kelly Milner, Kate Harris, Cathie Archbould, Manu Keggenhoff, Tara McCarthy