Column
Gold
Arizona Highways, "Editor's Letter" by Robert Stieve, 2015
Great details grab the attention from the start. It's like I can see the scenes.
Gold
Adirondack Life,"Short Carries" by Annie Stoltie, 2015
These columns are wonderful little meditations on key aspects of living in the Adirondacks.
Silver

Delaware Beach Life, "Flotsam & Jetsam " by Fay Jacobs, 2015
Very strong, with interesting new information, which is rarely seen in commentary.
Bronze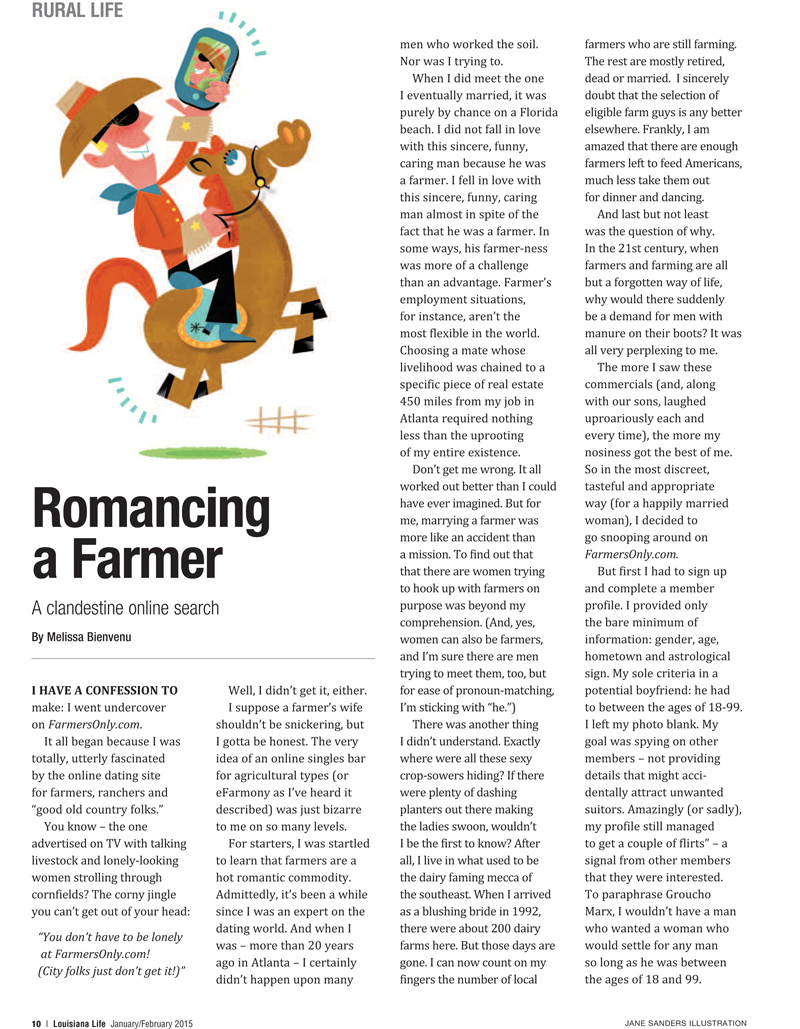 Louisiana Life, "Rural Life" by Melissa Bienvenue, 2015
I might never forget, "But Dad, its neck is so soft."
Award of Merit

Mountain Home, "A Peacable Kingdom, "Mags, You Have to Tell the Garage Story!", and Home Economics 101″ by Maggie Barnes, 2015
Warm and funny, great storytelling.
Additional Entries
Acadiana Profile, "Les Personnes" by Will Kalec, March 2015
Colorado Life, "Peak Pixels" by Joshua Hardin, 2015
Cottage Life, "Editor's Note" by Penny Caldwell
Louisiana Life, "From the Editor" by Errol Laborde 2015
Maine Boats, Homes & Harbors, "A Postcard In Time: Do What the Bears Do; Loverboy, Over and Out; The Winner" by Peter H. Spectre 2015
Missouri Life, "Musings, Missouri Life column" by Ron Marr 2015
Texas Highways, "Travel Matters" by Barbara Rodriguez 2015
Texas Highways, "Up Front" by Jill Lawless 2015