Photo Series 35,000 or less circulation 2021
Gold

albemarle Magazine, "30 Ways to Know a Place" by Bill Mauzy
Such a smart and beautifully executed idea. As we all were scrambling for ways to pass the time during quarantine, this photographer found a way to expound on his gratitude for the beauty he has around him.
I paused for a long time with this collection and could feel what he felt without needing to know the place. Wonderfully done!
 Silver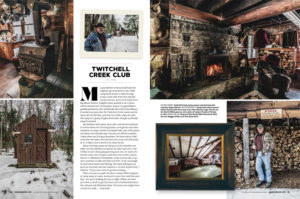 Adirondack Life, "Wild Traditions" by Carrie Marie Burr
Very cohesive set of photos with variety and context. The photos alone are very inviting and helps tell the story. The frames and polaroid elements make it feel even more personal and really reinforces the story. Exceptional contender for photo series.
Bronze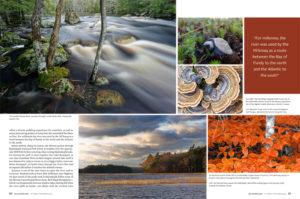 Saltscapes, "Dramatic hues of a watershed" by Scott Leslie
The combination of long exposure, sharp detailed landscapes, and close-up flora and fauna, allow the reader to think of the Mersey River as an evolving and precious ecosystem worthy of slow, considered admiration.