Photo Series 35,000 or more circulation 2021
Gold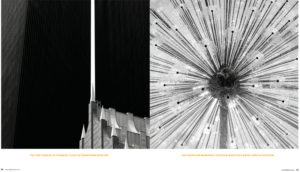 Texas Highways, "Texas in Wonderland" by Mabry Campbell
Really beautiful photographs. The framing and lighting of the buildings and structures really lets the viewer experience the architecture in a new and exciting way, as if you're transported to a secret location that allows you to see it with fresh eyes.
 Silver

Arizona Highways, "The Evolution of Landscape Photography" by Jeff Kida
Breathtaking opening image to invite the reader into the rest of the feature.
Wonderful to see photography, color and the landscapes progress as time passes.
Bronze

Down East, "The Parable of the Sower" by Greta Rybus
Impactful photography that tells a strong visual narrative. The details, portraits, and environmental imagery all work together in a beautiful cohesive fashion.
Award of Merit
New Mexico Magazine, "Passion Fruit" by Douglas Merriam