General Feature 35,000 or less circulation 2022

Gold
Yukon, North of Ordinary, "Hands on Hunting in -40C"
by Rhiannon Russell
What a memorable article about sharing indigenous history and the techniques of scouting, hunting and harvesting. This is an incredible program. Well done!
Silver
Adirondack Life, "The Neighbors"
by Kathryn Joyce
This is a fascinating historical look at the storied history of this area.
Bronze
Delaware Beach Life, "Grave Responsibility"
by Bill Newcott
Mesmerizing in all its details, this story is a touching one.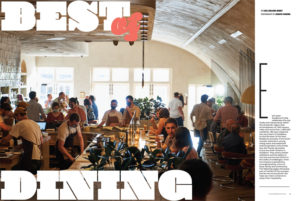 Award of Merit
Acadiana Profile, "Best of Dining"
by Lisa Leblanc-Berry and Eric Cormier
A well-packaged feature that explores the region's culinary standouts.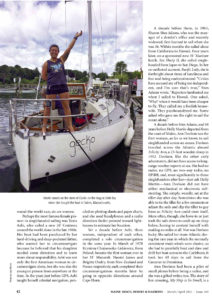 Award of Merit
Maine Boats, Homes & Harbors, "Holly Martin and Solo Sailing Women"
by Richard King
Fascinating and hugely inspiring. Thank you for this article about Holly and others who have sailed solo before her.