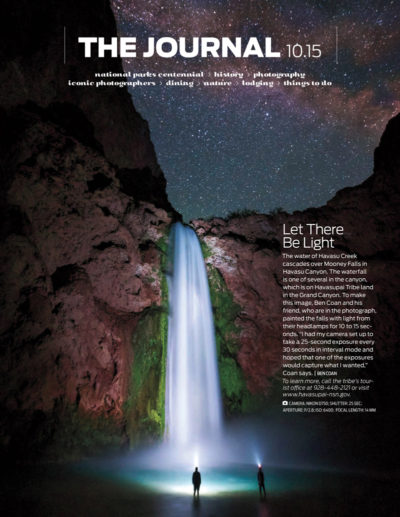 Gold

Arizona Highways, "Let There Be Light" by Ben Coan, October 2015
Amazing image! The composition and lighting effects are magical. The colours work well together to create a mystical atmosphere. Exceptional!
 Silver
Adirondack Life, "One Square Mile of Hope" by Nancie Battaglia, March/April 2015
This is fantastic! I love the composition and colours. The skill to capture the image with such clarity is commendable.
Bronze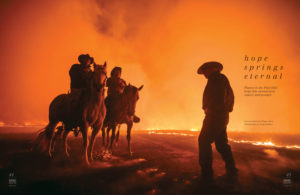 Kansas!, "Hope Springs Eternal" by Doug Stremel, 2015
My favorite part is the sparks coming from under the horse's foot.
Award of Merit

Texas Highways, "Scenic Route: Bluebonnets at Night, Turkey Bend" by Rob Greebon, April 2015
A beautiful, calming shot that captures the time of day perfectly. Love the colour palette.
Award of Merit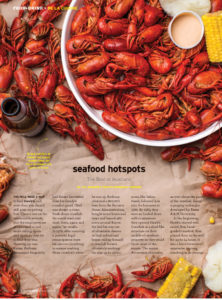 Acadiana Profile, "Seafood Hotspots: Hawk's Boiled Crawfish" by Danley Romero, April/May 2015
Great composition and colours. As a fan of Crawfish this makes me want to get some fast!
Additional Entries
Acadiana Profile, "Best New Restaurants/Dark Roux" by Denny Culbery
Arizona Highways, "Fall Color" by Shane McDermott
Cottage Life, "A Whale of a Story" by Kamil Bialous
Missouri Life, "The Art of Memory" by Notley Hawkins
Mountain Home, "In the Shade of the Old Maple Tree" by Roger Kingsley
Saltscapes, "Making Pictures" by Freeman Patterson
Texas Highways, "Winter Whitescapes: Beakeley Hill and the Marathon Grasslands" by E. Dan Klepper