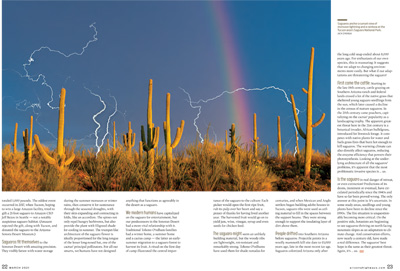 Single Photo 2022
Gold

Arizona Highways, "Lightning + Saguaros" by Jack Dykinga
Amazingly beautiful and striking. A natural wonder to behold.
 Silver
Texas Highways, "Painting the Town" by Dave Shafer
Love this. Very immersive and voyeuristic.
Bronze
Bucks County Magazine, "Bucks County In White" by Randl Bye
This made me laugh when I first laid eyes on it.
Such a great snap at just the right moment.
Tie for Bronze
Bronze
Oklahoma Today, "Land Before Time" by Kim Baker
Beautiful color and composition that captures a stillness so striking it's almost as if the
viewer is holding their breath, waiting for the sun to give permission for the day to unfold.
Tie for Bronze
Bronze
Cottage Life, "Skate Your Heart Out" by Paul Zizka
A perfect picture of the wild, deep connection between man and nature.