Public Issues 2022
Gold
Texas Highways, "Reclaiming the Outdoors"
by Kayla Stewart
Silver
Adirondack Life, "And Nature For All"
by Benita Law-Diao
First-person aspect is what made this story stand out to me. I like how the author acts on her childhood dreams.
Bronze
Arizona Highways, "After the Firestorm"
by Kelly Vaughn
The writer painted a remarkable picture.
Award of Merit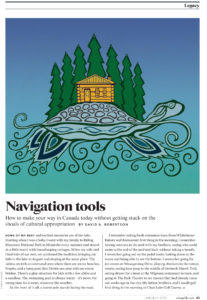 Cottage Life, "Navigation tools"
by David A. Roberston
An interesting essay in which the author reflects personal growth.