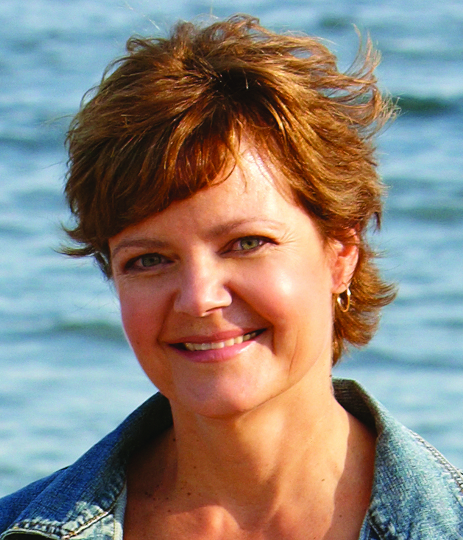 Penny Caldwell – IRMA Honorary Membership Recipient
An IRMA Honorary Membership is bestowed upon individuals who have shown dedication in carrying out the purposes of the International Regional Magazine Association. We are pleased to announce that Penny Caldwell has received this well-deserved honor. Congratulations on your lifetime IRMA membership, Penny! We appreciate all that you have given us over the years!
Penny was editor-in-chief of Cottage Life magazine for 15 years before moving into the Publisher's office in 2015. She also served as VP of Content Strategy and Development for Cottage Life Media and was subsequently named VP of Cottage Life Media. During her tenure, the Cottage Life brand evolved to comprise multiple platforms, including a web site, social media, YouTube channel, book division, consumer shows, e-commerce, and a 24/7 television channel. Under her leadership, Cottage Life has won hundreds of magazine awards, including numerous IRMA awards. Penny was also a member of the original Magazines Canada task force that developed advertising-editorial guidelines adopted nationally by the magazine industry. She is past-president of IRMA, is a past director of Canada's National Magazine Awards, and is a former instructor in Ryerson University's Magazine and Web Publishing program in Toronto. She was named Editor of the Year four times by the Canadian Society of Magazine Editors.
In 2017, Penny was presented with the National Magazine Awards Foundation's prestigious Outstanding Achievement Award and was presented with an Honorary Life Membership by IRMA. The same year, she left Cottage Life to pursue writing, consulting and teaching. She is a frequent speaker at magazine events and counts spending time engaging and mentoring newcomers to the magazine industry among her most rewarding activities.
Passionate about reading, sailing, and hot yoga, Penny also loves to spend time at her family's Georgian Bay cottage with her husband and their Golden Retriever, Mitch.
Feel free to contact Penny at caldwell.penny@gmail.com.