Nature and Environment Feature 35,000 or more Circulation 2019
Gold
Arizona Highways, "In Search of Ancient Agaves" by Annette McGivney
Fascinating from the first word – full of unique insight.
Tie for Gold
Gold
New Mexico Magazine, "The Four-Legged Dude" by Dan Flores
There's a lot to praise in the content of this informative story. This is a how-to example of great magazine feature writing and packaging.
 Silver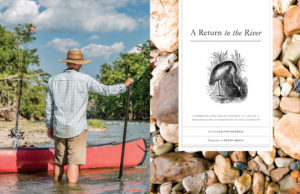 Texas Highways, "A Return to the River" by Clayton Maxwell
No average canoe-trip travelogue, it's a deep dive into sense of place, and how geography and history are intertwined with personal and community identity.
Bronze
Cottage Life, "When Nature Swipes Right" by Cathy Collins
Inventive and engaging story concept. Its lively prose is backed by attractive page design.