IRMACon2023
Portland, OR May 4-8
Once a year, the members and sponsors of the International Regional Media Association meet for a time of open dialogue that is unlike anything to be found in today's publishing world. If you're a member, register now. If you're not a member, see this page to learn how you could become a member and attend the conference.
The conference is open only to IRMA members. You must be a member of IRMA (on staff or closely affiliated with a member magazine or sponsor), or receive a special invitation to attend the conference.
Embassy Suites by Hilton Portland Downtown
Please note that IRMA's special group rate of $205.00 per night is available for 3 days prior to the IRMA's first, official arrival date of Thursday, May 4th and 3 days after the our departure date of Monday, May 8th. If you are extending your stay the IRMACon rate will be applied to all room nights at check out. Please contact our TulNet partners Tiffany Davis (918) 720-2704, tdavis@tulnet.com or Dianne Davis at (918) 636-4061, diannedavis@tulnet.com for questions or information.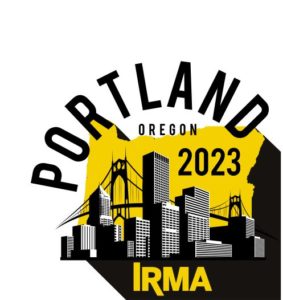 A special thank you to Mark Mahorsky for designing our conference logo.