Shelly Bryant
Lead Designer, Sunflower Publishing
Shelly Bryant is the award winning Lead Designer for Sunflower Publishing in Lawrence, Kansas, a subsidiary of Ogden Publications. Shelly designs national titles, such as
Gas Engine Magazine
,
Mother Earth News
and
Grit Magazine
—as well as regional magazines such as
Lawrence (Kansas) Magazine, Laurel Highlands Magazine, Kansas University Today, Kansas! Magazine
and more. She graduated from Emporia State University with a degree in fine arts and has been working for Sunflower Publishing since 2003. Shelly has served as the Manager and Assistant Director of Sunflower Publishing. She currently works from her home in Colorado where she lives with her husband, two children and two large furry children.
Anja Charbonneau
Editor-in-Chief and Creative Director, Broccoli
Anja Charbonneau is the founding editor in chief and creative director of
Broccoli
and a former creative director of
Kinfolk
. Founded in 2017, Broccoli is a women-led publisher comprising magazines, books, newsletters, podcasts, retail, and more, with titles focused on cannabis culture, cats, mushrooms, and more.
Zachary Dundas
Managing Editor, Wildsam
Zach Dundas works as managing editor at Wildsam, an acclaimed small publisher of travel books and stories. In past lives, he served as editor in chief at
Portland Monthly
and authored two books, one of which he recommends (
The Great Detective
, 2015). He is a co-producer of the history/crime podcast Death in the West. He hails from Montana, lives in Portland, and is a New Englander by marriage.
Andrea Etzel
Editor-in-Chief, KANSAS!
In 2014, Andrea Etzel accomplished a lifetime goal - becoming editor in chief of
KANSAS!
, a publication produced by Kansas Tourism since 1945. Her role includes managing the magazine's editorial direction as well as overseeing its operations, circulation, and marketing. Additionally, Andrea manages the publishing of the state's official travel guide, byways guide, and annual calendar. She's also an award-winning freelance photographer with work published by
Midwest Living
,
Fodor's
,
True West Magazine
, and
USA Today
.
Todd Goodyear
Todd Goodyear is a certified sales professional and experienced business owner. After 15 years running his own company, Todd started a new sales management career in the media industry by joining a newspaper. In 2011, he moved into magazines as Director of Sales at Downhome Publishing Inc. He has held various management positions with the company and today is President and Associate Publisher, and shareholder, of Downhome. Outside the office, Todd enjoys spending time with family, golfing, riding his Harley Davidson and, most of all, cooking.
Edward Graves
CEO/Publisher, New Mexico Magazine
Ed Graves has been CEO of
New Mexico Magazine
since January 2020. Before joining the New Mexico Tourism Departments' team, Ed was CEO and managing partner for News Connection USA, Lifestyles, after 50 senior publications in Florida. Ed has an extensive background in media publishing, having worked for Gatehouse Media, Gannett Company, and
USA Weekend Magazine
. He is from Louisville, Kentucky, and is a graduate of Eastern Kentucky University. Ed has lived in seven US states and enjoys travel and art during his spare time.
Lisa Heyamoto
Director of Programming, Member Education, LION
Lisa Heyamoto is Director of Programming, Member Education at LION Publishers. She collaboratively leads LION's programming strategy by designing and overseeing programs, products and experiences that help independent news organizations become more sustainable. She was previously an educator and program coordinator at the University of Oregon School of Journalism and Communication, and a reporter at
The Seattle Times
and
The Sacramento Bee
. She is based in Portland, Oregon.
Michelle Kelly
Editor and VP Content, Cottage Life magazine/Blue Ant Media
Michelle Kelly started her career in publishing in 1998, as the office manager at
Cottage Life
. Since then, she has held various positions in the editorial department at the magazine until she was named Editor in July 2015 and Vice President, Content, for Blue ant Media in September 2019. She sits on the Professional Advisory Committee for Centennial College in Toronto and is a board member for the International Regional Magazines Association. She is also the recipient of several Canadian National Magazine Awards, including Editor Grand Prix in 2021.
Brian Kevin
Editor-in-Chief, Down East magazine
Brian Kevin is the editor in chief of Maine's
Down East
magazine.
Käthe Lemon
President, RedPoint Media Group
Käthe Lemon is the president and co-owner of RedPoint Media Group, Calgary's largest independent, locally owned media company. RedPoint is the publisher of
Avenue
and through RPM Content Studio also creates award-winning custom publications including
Leap
on behalf of the Alberta Cancer Foundation,
SPUR
on behalf of the Calgary Foundation,
Create Calgary
on behalf of Calgary Arts Development and more. Prior to being named president, Lemon was the Editor of
Avenue
magazine for 15 years. During that time the magazine was named Magazine of the Year by the Alberta Magazine Publishers Associations and won multiple awards for excellence in writing, photography and design at the provincial, national and international level. Lemon was also named Alberta Editor of the Year in 2011. Much like
Avenue
, Lemon is a relentless supporter of Calgary and works to celebrate the city's many success stories. She is also currently the secretary of the board for the Calgary Outdoor Swimming Pool Association and a director of the Alberta Magazine Publishers Association and the International Regional Magazine Association.
John McCauley
Art and Photography Director, New Mexico Magazine
After living and working in Boston for a number of years, John McCauley moved to Santa Fe, New Mexico for an Art Director job at
Outside
Magazine. He has since made the Southwest his home and is currently the Art and Photography Director at
New Mexico Magazine
. His design work has won numerous awards from Society of Publication Designers and the International Regional Magazine Association. When he isn't designing, he enjoys hitting the road with the family in their Airstream "Hank."
Karen McColl
Managing Editor, Yukon, North of Ordinary magazine
Based in Whitehorse, Yukon, Karen McColl is the managing editor of
Yukon, North of Ordinary
magazine. She launched a corresponding podcast in November 2021 and also produces and hosts another podcast, Frisky North of 60. Prior to joining
Yukon, North of Ordinary
three years ago, she worked for CBC Yukon as a reporter, news broadcaster, and writer. She enjoys running, biking, and skiing as well as spending time with her lazy sled dog, Jeri.
Toni McQuilken
Senior Content Editor, Printing & Packaging group, NAPCO Media
Toni McQuilken has been writing and editing since 2001. She earned her Bachelor's Degree in Communications, and several years later earned her Master's of Business Administration degree while working full-time. Toni honed her skills through the years; she has worked on magazines, marketing campaigns, and blogs that span multiple industries, such as Print & Graphics, Technology; Automotive; and Hospitality. She has written thousands of articles through the course of her career, including marketing materials, feature stories, executive profiles, and more. And she has edited thousands more for staff writers, co-workers, freelancers, and clients. Writing and editing, however, aren't the only skills Toni brings to the table. She has managed several publications, both in print and online, and served as the face and voice of her publications, regularly meeting with industry professionals and representing her brands in a wide range of situations. Executives up to the Fortune 500 C-level, across multiple industries, continue to take her calls, consent to interviews, and look to work with her, even after she is no longer with the publications they initially encountered her with. Toni has been writing about the print and graphics industry in particular for more than two decades. With experience covering every segment and facet of the business of print, she has dedicated her career to providing shop owners with the information they need to run their operations more efficiently. She is currently a Senior Content Editor for the Printing & Packaging group at NAPCO Media, part of the PRINTING United Alliance.
Kelly Mero
Publisher, Arizona Highways magazine
Kelly Mero is the seventh Publisher for
Arizona Highways Magazine
, and CEO of Grand Canyon State Logo Signs. Kelly's professional career has been in publishing and information technology. Currently Kelly is active in many charitable and community organizations and currently serves on the Fiesta Bowl Board of Directors and the Walter Cronkite Board of endowment. Kelly and his wife Cindy have two children, daughters, Quin and Carson.
Mike O'Leary
Art Director, Down East magazine
Mike O'Leary has been the art director of
Down East
magazine for 7 years. He has been designing and art directing for a range of publications for 30 years.
Tina Stevenson
Editor-in-Chief, The Bermudian
Born and raised in Bermuda, Tina Stevenson has been at the helm at The Bermudian Publishing Company as publisher since 1999 and took over the editorship of their flagship publication,
The Bermudian
magazine, in 2003. Currently, Tina is Editor-in-Chief of
The Bermudian
,
The Bermuda Triangle Times
, and TheBermudian.com.
Robert Stieve
Editor, Arizona Highways magazine
Robert Stieve is the editor of
Arizona Highways
magazine. He's been serving in that role since April 2007. Prior to his arrival at
Arizona Highways
, he served as editor of
PHOENIX
magazine for eight years, and another three years as managing editor. He's worked for several newspapers and radio stations around the country, and was a speechwriter at the U.S. Department of Justice in Washington, D.C. In addition to his work at
Arizona Highways
, he's an adjunct professor at the Walter Cronkite School of Journalism at Arizona State University, and he serves as a board member of the Cronkite School. He holds a master's degree in journalism from the Cronkite School and a bachelor's degree in journalism from Marshall University.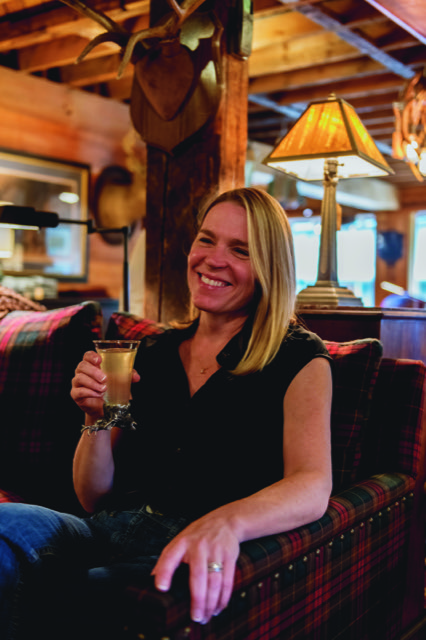 Annie Stoltie
Editor-in-Chief, Adirondack Life
Annie Stoltie is Co-Publisher/Executive editor of
Adirondack Life
magazine. Her work has appeared in the
New York Times
,
Forbes
, and
Newsweek
. She's also co-author of
The Explorers Guide Adirondacks
(W. W. Norton).
Emily Stone
Editor-in-Chief, Texas Highways
Emily Roberts Stone is the editor in chief of
Texas Highways
, the official travel magazine of Texas. Since she joined the magazine in 2016,
Texas Highways
has been nominated for three National Magazine Awards and was included in the 2022 edition of the Best American Magazine Writing anthology. She currently serves as a judge for the National Magazine Awards. Previously, she worked at
Community Impact
Newspaper, where she launched and managed 10 editions in the Houston Metro area. She is a native of Orange County, California, where she started her publishing career as the founder and editor in chief of
North Orange County Magazine
and
Fullerton Magazine
. She lives in the Austin area with her husband, Nathaniel, and their two children, Lucy and Charlie.
Bryan M. Vance
Director of Newsletter Strategy, City Cast
Bryan M. Vance is the director of newsletter strategy for City Cast, a local news publisher focused on daily podcasts and newsletters in 11 cities across the country. Prior to joining City Cast, Bryan was the associate director of email marketing at the Trust for Public Land, where he was responsible for communicating with a diverse list of more than 1.2 million subscribers, and also has had stints at OPB and Gannett. Bryan lives in Portland with his girlfriend and pit mix.