Profiles 35,000 or more circulation 2020
Gold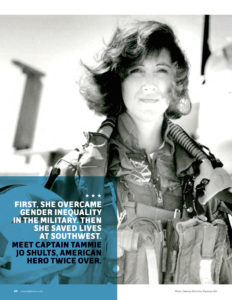 Texas Highways, "The Fate of Flight 1380" by Michael J. Mooney
Really well done profile with equal measures of drama and examination of what makes an extraordinary person tick.
 Silver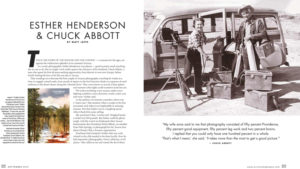 Arizona Highways, "Esther Henderson & Chuck Abbott" by Matt Jaffe
A deep dive into fascinating lives, well written and very nicely designed.
Bronze
Down East, "Every Lobster Must Get Stoned" by Will Grunewald
Creative concept beautifully written and photographed.