Essay 2020
Gold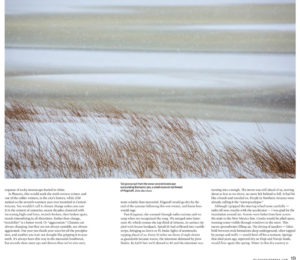 Arizona Highways, "Prayers for Snow" by Craig Childs
Hard to imagine the reader who won't finish this piece.
 Silver

Texas Highways, "Have Board, Will Travel" by Bret Anthony Johnston
A lifelong passion brought to life, my heart was racing along with the author's.
Bronze
Adirondack Life, "Rebel Love" by Kristin van Ogtrop
Sweet, heartfelt, well written. A sad story with a happy ending, perhaps. Or at least, a sad story with a happy lesson for everyone.