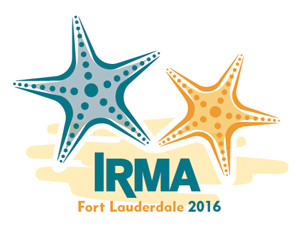 Friday 9/16

6PM Welcome Reception (and dinner):

Welcome Speaker
Elton Sayward, Chief Operating Officer, Gulfstream Media Group

Saturday 9/17

9:00 – 10:30 a.m.
General Session: Speed Networking
Dianne Davis of Tulnet will lead us in this popular conference session. Meet new members and learn what's new with your colleagues and in the regional magazine biz and most of all, make note of who would you like to follow up with during the conference and beyond.

10:45 – 12 noon
General Session: Hot Seat
Have you been struggling with an issue at your magazine that just can't be fixed? Have you sought solution after solution to no avail? Here is your opportunity to get the collective mindshare of all IRMA's attendees. Think The View meets Oprah meets Late Night TV!
Hot Seat #1 – Terry Plowman of Delaware Beach Life
Hot Seat #2: Open
Hot Seat #3: Open

Noon – 1:00
Lunch

1:00 – 3:00 p.m.
BREAKOUTS
1:00 – 2:00 p.m.
CIRCULATION Breakout: Case Studies
Andrea Lin, Texas Highways circulation Manager, and Nicole Bowman, Arizona Highways circulation manager  share in-depth case studies on recent circulation efforts. Don't miss this information packed session!
PRODUCTION / EDITORIAL : Publication Workflow
Penny Caldwell Cottage Life
Work with a highly structured schedule that tracks deadlines for each step in the process for each piece of content and/or department in the issue – and who "owns" it. Once a week, the team meets quickly to check in on status. This covers every step such as copy deadlines, photography shoots, fact-checking, layouts due and so on. Typically we work on two issues at a time. Working this far ahead has enabled us to iron out the peaks and valleys of the schedule so there are fewer, if any, frantic late nights to get an issue out.

2:00 – 3:00 p.m. BREAKOUTS
NEWSSTAND : State of the Industry
Ray Shaw, MagNet & Chris Admundson, Nebraska Life / Colorado Life
State of the Industry, including sales review (Regional section) sales trends. What's Hot, What's not and a cover analyzer. Market Challenges. Changes in newsstand. Key Factors – What you need to pay attention to, sales, efficiency, profit, competition
 EDITORIAL :  What the Iowa Writer's Workshop taught me about Magazine Editing
Dan Weeks (editor, The Iowan) graduated from the workshop in 1984 with an MA in Creative Nonfiction Writing — and no idea that he'd spend the next 32 years (and counting) editing regional and national magazines. But what he learned at the workshop spawned such unorthodox maxims as  "editing comes before writing," "reality eats strategy for lunch," "lead, follow, or get out of the way," "every subject needs a translator," and "bring the story back alive." He'll share examples of these and other editorial insights in action on magazine pages — and send you away with a few more tools with which to coach your magazine's writers and better serve its readers.
  
3:15 General Session: Hits & Misses
hosted by Matt Holliday, Pennsylvania Magazine
IRMA members share their success stories – and horror stories — from the past year. NOTE: You must have submitted your Hit and Miss prior to the deadline to share your slides – but even if you missed the deadline, you can watch, learn and even heckle if you wish!

Sunday 9/18

9:00 – 10:30 a.m. General Session

DESIGN: Working it! Or Not
Matthew Bates
Sometimes it is the small details that make the difference between magazine design that is okay and magazine design that is great while engaging your readers and elevating you publication. We will look at publications across the country to see where they made choices that worked or maybe didn't and what we can learn to make  magazines better.

10:45 – 11:15 a.m. General Session – Open Space Training
Open Space Technology, also known as the "Un-meeting," is a collective exercise used to tap into leadership and creativity. Open Space in this case is a way to convene people in a refreshing new way. Technology means a tool, process, or method. Open Space enables groups of any size to address complex, important issues and achieve meaningful results quickly
During Open Space Training you will:
Learn a new, groundbreaking way to create more successful meetings through the use of Open Space.
Learn the how-to's of Open Space enabling you to implement in your own organization.
Be able to instruct others in the how-to's of leading Open Space.

11:15 – 12:15 p.m. General Session
Open Space
Open Space Time Zone # 1  and Report Back
After training attendees will go through two working sessions called "Time Zones" to practice Open Space principals and gain skills to be utilized in their own organizations. Expect to be energized!

12:30 – 1:30 p.m.
Lunch and IRMA Business Meeting

Open afternoon to explore Fort Lauderdale
DINNER on your own

Monday 9/19

9:00 – 10:30 a.m.
General Session
Situation. Solution. Results – IRMA Members
Three publications will share a situation that was causing a problem/obstacle,
the implemented solution, and the results of that solution.

10:45 – Noon
BREAKOUTS
BRAND EXTENSION: Group Travel: Expanding Your Product Line
Steve Uelner presents how to package your magazine's story with realtime adventure for your readers.
---
DESIGN : Make It Work
Matthew Bates
We would all love to have unlimited resources when we are designing our publication. We all have limitations though and that is okay. Learn how to take advantages of your design resources, structure your magazine so you get the biggest bang for your buck and know where to source photography and illustration so your publication reaches it's full potential.

1:00 – 2:15 p.m.
General Session – Open Space
Open Space Time Zone # 2 and Report Back

2:30 – 3:45 p.m.
General Session – Open Space
Open Space Time Zone # 3 and Report Back

BREAK until Group Photo

Later in the evening:
group photo, farewell reception and awards dinner.

Tuesday 9/20
Departure day, see you next year!