2020 IRMA Virtual Conference Schedule (all times listed are Eastern Standard Time)
Tuesday 10/20 (all times listed are EST)
GATHERLY START TIME 10.45 EST
Welcome Reception 11-11.45 am
Come celebrate 60 Years of IRMA and reconnect with your fellow IRMA Members and Sponsors for the Opening Reception of IRMACon2020. Shawn Dalton, Saltscapes, kicks off the evening with the President's welcome. Andrea Lin, Publisher Texas Highways, and  your conference planning Chair will let us know what to expect over the next few days.
Break 11.45-12
Hits & Misses 12-1.30
Introduced by IRMA Sponsor Michel Tessier of Solisco! One representative of each member magazine presents their successes and failures from the last year. You'll learn a lot and take away some great ideas. Take copious notes and plan to follow-up after the session. Hosted by Tiffany Brett, Marketing Director, Downhome Inc.
Tiffany Brett is the Marketing Director with Downhome magazine in Newfoundland and Labrador. She began as an account manager with Downhome in 2016 after graduating from Business Management, Marketing at College of the North Atlantic. Tiffany stepped into her current role as Marketing Director in 2018.
Lunch Break 1.30-2.30
40th Annual Awards Presentation: Part 1, 2.30-2.45
Your Executive Director Tara Flint presents the First Session of our 2020 IRMA Award Winners! Come back each day to celebrate all of our winners!
Concurrent Breakouts 2.45-3.45
Advertising Sales in Times of Covid: Roundtable discussion of ad revenue generation tactics in the time of Covid. What are you continuing to sell? Have you come up with any unique ideas to sell in response to your client's needs? Hosted by Alison Dickie, Publisher, albemarle Magazine.
How to Run Small Events for Your Brand: Kathe Lemon, Editor Avenue Calgary, shares with us how they have grown the Made in Alberta Awards and the model that helps to make a profit while making it worthwhile for attendees and exhibitors. Allyson Gordon of IRMA Sponsor Wiland shares with us.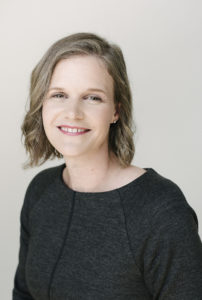 Käthe Lemon is the editor-in-chief of Avenue magazine in Calgary. She has worked as a magazine editor and writer for 20 years for a range of publications and has been at the helm of Avenue since 2007. She started her career in trade magazines, working for West Coast Aviator, then launched and edited two in-flight magazines. She has also worked for The Atlantic Chamber Journal, Outpost and Alberta Views and for five years taught communications history and theory through Athabasca University. Her work has been recognized with awards from the Alberta Magazine Publishers Association (AMPA), the Western Magazine Awards, the National Magazine Awards and the International Regional Magazine Publishers Association. In 2011 she was named Editor of the Year by AMPA and this past year AMPA named Avenue the Alberta Magazine of the Year.
Social Media Big Three: What works on Facebook, Twitter, and Instagram: Listen in on a moderated panel discussion as IRMA members New Mexico Magazine, Arizona Highways, and Cottage Life discuss their insights on each of the 'big three' social platforms: Twitter, Instagram, and Facebook. Each presenter will reveal their platform-specific strategies and also touch on tactical advice on how to build content your audience will love, and deepen their engagement with your brand. Moderator: Michelle Kelly, Editor-in-Chief, Cottage Life. Panel participants: Robert Stieve, Editor, Arizona Highways, Steve Gleydura, New Mexico Magazine, Megan McPhaden, Managing Editor, Cottage Life 
Michelle Kelly started her career in publishing in 1998, as the receptionist at Cottage Life. Since then, she has held various positions in the editorial department at the magazine until she was named Editor in July 2015 and Vice President, Content, Cottage Life, in September 2019. She's a member of the Professional Advisory Committee for Centennial College in Toronto, and is also the recipient of several Canadian National Magazine Awards and Editors' Choice Awards from the Canadian Society of Magazine Editors. Outside of work, Michelle sits on the board of Ready, Set, Play, a non-profit group that helps provide Toronto youth access to organized sports. She lives in Toronto with her husband and two children.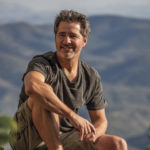 Robert Stieve is the editor of Arizona Highways magazine. He's been serving in that role since April 2007. Prior to his arrival at Arizona Highways, he served as editor of PHOENIX magazine for eight years, and another three years as managing editor. He's worked for several newspapers and radio stations around the country, and was a speechwriter at the U.S. Department of Justice in Washington, D.C. In addition to his work at Arizona Highways, he's an adjunct professor at the Walter Cronkite School of Journalism at Arizona State University, and he serves as a board member of the Cronkite School. He holds a master's degree in journalism from the Cronkite School and a bachelor's degree in journalism from Marshall University.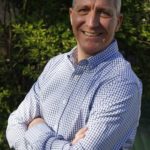 Steve Gleydura joined New Mexico Magazine as editor in chief in March. Previously, he spent 17 years as editor at Cleveland Magazine, which earned numerous state and national awards for editorial excellence during his tenure. A former president of the Press Club of Cleveland, he was inducted into the Cleveland Journalism Hall of Fame in 2018.
Journalist and digital content strategist Megan McPhaden has spent the past eight years managing the production and strategy of editorial content for major market news organizations and nonprofits including 660 NEWS, MaRS Discovery District, and CBC. She specializes in leveraging data to inform the development of cross-platform strategies for social media, video, print, and audio content.
Wednesday 10/21 (all times listed are EST)
GATHERLY START TIME 10.40 EST
Welcome Back and How to Create a Digital Audience Model 11-12.30 am
Andrea Lin welcomes you back for our Day 2. Sasha Eamons, Director of Lifestyle Publications at St. Josephs, talks about what an audience model is, how SEO, social, newsletters, and other tactics play a role in developing your audience digitally…..and how to get your editorial team on board. And we will hear from our IRMA Sponsor Ken Smith of SFG.
Sasha Emmons is the editorial director of the lifestyle titles at St. Joseph Communications, overseeing Chatelaine, Châtelaine, Today's Parent and Flare. She was also editor-in-chief of Today's Parent from 2013 to 2018. Sasha has more than 20 years of editorial experience, with a focus on digital innovation, at brands like Parenting, Parents, Ladies' Home Journal and iVillage.com, and her work has appeared in numerous American and Canadian titles. She was named Editor of the Year by the Canadian Society of Magazine Editors in 2015. A transplanted American, Sasha lives in Toronto with her Canadian husband and two kids.
Lunch Break 12.30-1.30
General Session 1.30-2.30
How to do Branded Content Right on all Platforms: While branded content isn't new in publishing, the division of church and state remains a challenge for customers. With boundaries continually shifting and new platforms constantly appearing, how can editors and sales teams maintain trust with their readership while maintaining a potentially lucrative advertising product? Join Rosemary Munroe, director of brand partnerships at Blue Ant Media, to learn how to create branded content that your readers and your advertisers will love, on all platforms.
Rosemary Munroe: I am an accomplished sales person, business strategist and marketer in the Canadian media industry. I am a results-oriented, team player with strong business acumen and ability to drive revenue growth through strategic partnerships and new business development. I have a proven track record for building strong relationships and understanding client objectives with goal to develop engaging, multi-platform solutions to over deliver results. Strong leader and coach with a collaborative approach that keeps teams motivated and highly productive.
40th Annual Awards Presentation: Part 2, 2.30-2.45
Your Executive Director Tara Flint presents the Second Session of our 2020 IRMA Award Winners! Come back each day to celebrate all of our winners!
Concurrent Breakouts 2.45-3.45
Publishing and Marketing During a Pandemic: Roundtable discussion lead by Staci Miller Franklin, Creative Services Director, Arkansas Life. How has the pandemic changed your editorial, marketing, and/or audience development strategies? How have you established your publication's value to your audience during this time? Have you tried any new programs or tactics during this time? What has been successful, what hasn't? What's happening with your circulation? Have you tried virtual reader events?
Focus on Fonts: Rountable discussion on designers' philosophy concerning cover, feature, and branding related type design. How do you use special fonts? How many can you mix in? What about fonts on covers? How much do you pay for fonts? Free vs. paid and licensing. Mark, Creative Director, Texas Highways and Shelly Bryant, Graphic Designer, Sunflower Publishing.
Down East & Outside Partnership: Brian Kevin, Editor, Down East, shares the idea and process for successfully executing their partnership with Outside Magazine, and what the results were.
Thursday 10/22 (all times listed are EST)
GATHERLY START TIME 10.40 EST
Welcome Back and Trends in Cover Design 11-12.15 am
Andrea Lin welcomes you back for our Day 3 Keynote Speaker. With challenges on the newsstand and intense competition for reader's attention everywhere else, it's more important than ever to create eye-catching and engaging covers that will entice readers to spend their precious time with your publication. Join John Montgomery, art director at Reader's Digest Canada, as he reveals the top trends that work for covers today.
John Montgomery is an experienced graphic designer + art director. Currently art director for Reader's Digest Canada and Sélection, he's previously worked on Canadian Business, MoneySense, Toronto Life, Financial Post Magazine and Taddle Creek magazine, as well as with Nelson Education, the Canadian Journalists for Free Expression, and the Ontario Association of Architects. John has been nominated for several National Magazine Awards—including winning silver for cover of the year in 2016—and has won two Canadian Cover awards in 2012 and 2016. As part of the Alberta Magazine Publishers Association's Pros On The Road series, he has spoken numerous times on cover design, as well as done consultations with publications on what they can do to help improve their design. John has been a judge for the National Magazine Awards numerous times, and was an editorial category judge for the Society of Illustrators' 62nd annual in 2019. He is a PAC member for Sheridan College's Bachelor of Illustration program and Centennial College's graphic design program.
Break 12.15-1.15
Concurrent Breakouts 1.15-2.15
Website: practical, tactical tips and considerations.
Tyson Bird and Natalie Moore of Texas Highways present how they've been moving sections/pages away from an auto-feed into curated collections and the social/audience implications that go along with that. Examples on how pubs can use 90% existing content and repurpose it in a way that drives huge engagement.
Diversity & Inclusion (AKA, how can the publishing industry get over our whiteness?)
#IRMAsowhite 2020 has been a year of finally confronting a long-simmering problem in our industry: the lack of diversity in our ranks. This session is designed to be a temperature check on how each IRMA pub is facing that problem. How have you adjusted your hiring practices to combat unconscious bias? Have you made any changes in the way you research and report content specifically to be more inclusive of diverse voices? How does your organization act in a way that is anti-racist? Bring your problems to this roundtable, open discussion hosted by Lois Rodriguez of Texas Highways.

Lois Rodriguez is Texas Highways magazine's Strategic Partnership Manager, serving as a liaison between Texas' tourism industry and the Division's programs, which includes the Texas Travel Information Centers. She also serves as a diversity, equity and inclusion lead working to ensure the publications and division better serves and more accurately reflect the makeup of readers.
Rodriguez previously served as Web Editor and Social Media Manager for Texas Highways, as well as editor of assorted division publications such as Texas State Travel Guide. Before TxDOT, Rodriguez had an extensive career in Houston area newspapers and city-based online entertainment guides for Microsoft and Citysearch.
Additionally, Rodriguez is a Commissioner for the City of Austin's Tourism Commission, helps communities improve their tourism economy as part of the Office of the Governor's Tourism Assessment Team, and is an award-winning baker who has been guest chef at the Fredericksburg Food and Wine Fest for the past 12 years.
Newsstand Roundtable:
Colleen McIntyre, Director of Operations at Oklahoma Today, leads us in a roundtable discussion on newsstand. Joining us as well are Joe Luca and Joe Berger from Newsstand Pros.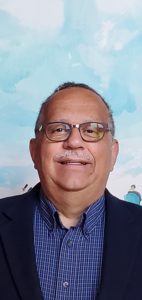 Joe brings to his clients over 36 years of experience in managing newsstand distribution and sales. He has worked with many regional and city magazines, providing comprehensive services to optimize a title's newsstand footprint. His expertise and working relationships across the industry characterize his reputation as a strong and knowledgeable advocate for the titles he represents. Joe has been owner and President of JK Associates for 29 years.
Contact: Joe.Luca@JKAssoc.net
40th Annual Awards Presentation: Part 3, 2.15-3.15
Your Executive Director Tara Flint presents the Final Session of our 2020 IRMA Award Winners!
Closing Remarks 3.15-3.30
See you in Ottawa October 15-19, 2021!
CONTENT BY IRMA – Where regional magazines thrive!