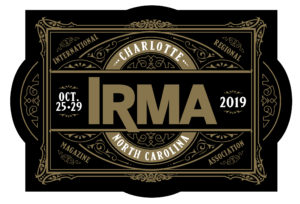 Friday 10/25
6:00 p.m. Welcome Reception and Dinner
Reconnect with your fellow IRMA Members and Sponsors for the Opening Reception of IRMACon2019. Errol Laborde kicks off the evening with the President's welcome.
Is this your first time to visit Charlotte? Emma Way, editor of Charlotte magazine, will join us at the #IRMACON2019 opening reception to dish the deets on everything local.

Emma has lived in Charlotte for the past three years with her cat, Zuri. When she's not working, Emma loves to walk around her neighborhood, Optimist Park, or catch a local band at Petra's or Evening Muse.
Saturday 10/26
8:30 – 10:00 a.m.   |  GENERAL SESSION
Speed Networking
This fast-paced session is designed to acquaint (and reacquaint) attendees. See who's here, who's new, and who to connect with throughout the conference. Bring your business cards!
10:15 – 11.30 | GENERAL SESSION
Brand Attachment: The Realm Beyond Brand Loyalty and How to Get There
Gordon Locke, Executive Vice President & Chief Marketing Officer, Pace Custom Content Agency. Consumers will encounter thousands of brands in a lifetime but will develop meaningful attachments to only a few of them, and there is a proven science to it. It starts with understanding the difference between that transactional brand loyalty and emotional brand attachment. This session will explain how brands move from transactional loyalty into an unbeatable, unmatched and irreplaceable true customer-brand attachment. https://www.paceco.com/leadership/gordon-locke/


There is nowhere Gordon hasn't traveled for clients in his career—well, OK, maybe not the Amazon. He's a world traveler and often in the air heading to advise or collaborate with some amazing brands. All told, he's a multimillion-miler with visits to more than 40 countries and cool cities with great food like Kuala Lumpur, Buenos Aires, Addis Ababa, Shanghai and Mumbai. Gordon is a native North Carolinian and has lived in Washington, D.C., Honolulu, Dallas and now Greensboro, North Carolina.
Gordon leads our client solutions partner organization, brand marketing and a team of new relationship professionals. He is a blend of right-brained and left-brained thinking. He can be wildly creative or develop a lean and mean strategy, and he serves as an advisor to a number of CMOs at any given time. Known for being easy to talk to and having a quick wit, Gordon has a formula for marketing success that includes a proven grasp of strategy, execution, culture and structure. He has a knack for listening his way into a problem and ideating his way through the complexity.
Before joining Pace, he spent 25 years getting powerful results for companies he worked for, like The Ritz-Carlton Hotel Company, Office of the Comptroller of the Currency (OCC), Sabre, Hawaiian Airlines and Rosenbluth-American Express, and his many clients over the years such as Rackspace, USAA, Fossil, TIAA, BB&T, Teradata, Lycra, HP Enterprise, Dell and Intuit.
 11.30-12.30 |  LUNCH
Enjoy a delicious lunch and discussions with your peers at tables dedicated to Editorial/Design, Circulation, Business/Sales, and Free Association.
12:30 – 1:30 | BREAKOUT SESSIONS
EDITORIAL – Much Ado About E-Newsletters
DESIGN – Client Ads: Help your advertisers succeed
PUBLISHING – Team Synchronicity: Getting Editorial, Design, and Circulation on the same page
1:30 – 2:30 | BREAKOUT SESSIONS
PUBLISHING – Arkansas Life's Near Death Experience: A Case Study with Staci Miller, Niche Publications Director
CIRCULATION – Growing the Base – What's working? What isn't?
ADVERTISING – Show Me the Money: Sales Revenue Ideas
2:45 – 3:15 | LESSONS LEARNED
5-minute wrap-up of each breakout – with timer!
3:15 – 5:00 | GENERAL SESSION
Hits & Misses
One representative of each member magazine presents their successes and failures from the last year. You'll learn a lot and take away some great ideas. Take copious notes and plan to follow-up after the session.
6:00 | IRMA Unplugged Dutch Dinners
Member hosted Dutch dinners. Continue networking and get to know the city. Join a small group at a recommended eatery.
Sunday 10/27
8:15 – 10:30 a.m.  |  GENERAL SESSION
Tending the Brand: A Conversation with Our State's Elizabeth Hudson
The editor in chief of North Carolina's 86-year-old magazine talks about the evolution of the Our State brand and an editor's role in steering and maintaining it. In a Q&A format, Hudson will explore how the voice, character, and mission of Our State is reflected on the page and screen, as well as across brand extensions like Our State's retail and trips divisions. Moderated by Brian Kevin, Down East.
Followed by a Moderated panel Maintaining Relevance in a Rapidly Changing World with Gordon Locke, Executive Vice President & Chief Marketing Officer, Pace Custom Content Agency.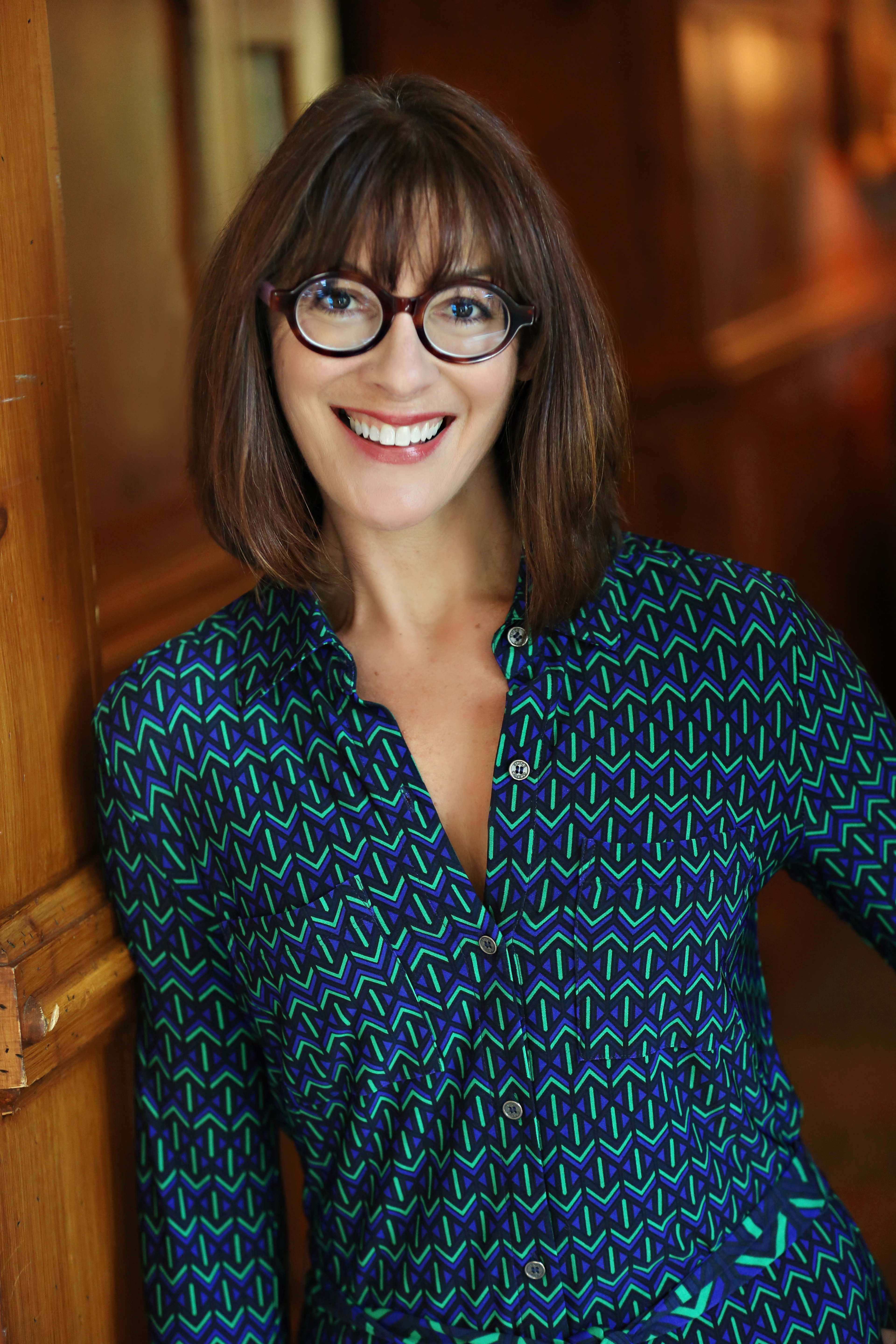 Hudson is a native of North Carolina who grew up in the small community of Farmer, near Asheboro. She holds a B.A. degree in English from the University of North Carolina at Greensboro and began her publishing career in 1997 at Our State magazine. She held various editorial titles for 10 years before becoming Editor in Chief of the 80-year-old publication in 2009. For her work with the magazine, Hudson is also the 2014 recipient of the Ethel Fortner Writer and Community Award, an award that celebrates contributions to the literary arts of North Carolina.
10:45 – noon | BREAKOUT SESSIONS
AUDIENCE DEVELOPMENT – Market & Audience Research
PUBLISHING – Publisher Roundtable
EDITORIAL – Reader Engagement: Keeping Your Loyal Readers While Attracting New Ones
Noon
Lunch – Continue the discussion with your peers
SUNDAY POST LUNCH
Time on your own in Charlotte
Please refer to our Things to Do in Charlotte page. Staff will be onsite to help organize group outings.
Group outing to the Nascar Hall of Fame! More details to come!

---
SUNDAY EVENING
6:00 | IRMA Unplugged Dutch Dinners
Member hosted Dutch dinners. Continue networking and get to know the city. Join a small group at a recommended eatery.
Monday 10/27
8:15 – 9:45  |  GENERAL SESSION
Glenn Michael Milliet, How to Be a Powerful Communicator
Glenn Michael Milliet, The Business Communication Expert is an international professional speaker and business communication consultant on sales, team building, customer service and business building. Communication is the foundation of business—and pretty much everything else. This session will give you tools you can immediately use to better connect with others.
Key take aways from this presentation:
* How to communicate to connect
* How to close more sales
* How to listen with intent
* How to out position the competition
* How to own the selling advantage
Known for his fusion of street smarts and technical ability using real life stories and time tested, proven sales skills. With over 30 years of experience in consulting, speaking, and real face-to-face sales and business experience, Glenn has defined and refined the craft of sales and communications to an art form with a radically different approach.
9:45 – 10:30  |  GENERAL SESSION
Best and Worst Covers – Share your Experiences
We're bringing back a favorite of conference attendees. Each member shows two covers side-by-side and the audience guesses which sold the most. There will be PRIZES!
10:45 – noon  |  WORKING SESSIONS
SALES & MARKETING – Media Kit Makeover
COMMUNICATIONS – Become a Better Communicator with Glenn Michael Milliet
EDITORIAL – Repurposing Content/Special Interest Publications
Noon – 1:00
Lunch and IRMA Business Meeting
1:30 – 3:00  |  WORKING SESSIONS
DESIGN – Cover and Feature Deep Dive
EDITORIAL – Freelancer Soup to Nuts: Contracts, Agreements, Communication, and getting the most out of the relationship
PUBLISHING – Operations, HR, Leadership, etc.
3:15 – 4:30  |  WORKING SESSIONS
DESIGN – Cover and Feature Deep Dive, continued
PROBLEM SOLVING SESSION – Group Think: Open Space approach to solving specific problems
 6:30 | Group Photo
6:45 | Farewell Reception and Awards Dinner