Sara Samson
editor and writer
sarasamson10@gmail.com
Sara is a Calgary-based, award-winning writer and editor with nearly a decade of publishing experience. She has worked on a variety of travel and lifestyle publications, most recently as the senior editor of 
WestJet Magazine
. She also teaches journalism at the Southern Alberta Institute of Technology (SAIT). During these strange days, you'll find her working from her kitchen table, reading old travel magazines in parks while dreaming up her next adventure, lingering on patios and binge watching old sitcoms.
Amy Rosen
Amy Rosen is a James Beard nominated, award-winning freelance journalist. Previously, she was the Editor-in-Chief of Modern Farmer, Food Editor at Chatelaine, and Food Editor at House & Home magazines. She writes regularly for publications including enRoute and The Globe and Mail, and her stories have appeared in the American anthology, "Best Food Writing". Amy has written five cookbooks, most recently "Kosher Style" (Appétite by Randomhouse). She is also the owner of Rosen's Cinnamon Buns. Twitter & Instagram: @AmyRRosen Website: Amyrosen.com
Natalie Gagnon
design@nataliegagnon.ca
Natalie is a Vancouver-based publication designer, design educator and ceramicist who brings content, minds, and clay to life with strategic design, clear communication style, and artistic focus. With nearly a decade of art direction and marketing experience in the magazine industry
(Vancouver, Western Living, Modern Dog, Modern Cat, NUVO, and Montecristo magazines)
, and eight years developing and teaching post-secondary design courses for Simon Fraser University and Emily Carr University of Art and Design, she is well-equipped to solve a diverse variety of communication and learning needs. When she's not covered in clay at the pottery studio, Natalie envisions and designs impactful, iconic content and inspires students to be passionate designers.
Ian Doig
iandoigmedia@gmail.com
Ian Doig edits and contributes to 
GrainsWest
 magazine, the quarterly agricultural publication of the Alberta Wheat Commission and Alberta Barley. In 2020, he was awarded the Star Prize for Print by the International Federation of Agricultural Journalists. The former editor of 
Fast Forward Weekly, Where Calgary
 and 
WestJet Magazine
, he is a long-time judge for the B.C. & Yukon Community News Media Association Ma Murray Awards.
John Andrews
john@southdakotamagazine.com
John Andrews has been a staffer at South Dakota Magazine for 13 years, the last seven as managing editor. He has searched the gumbo hills of southwestern South Dakota for the rare Fairburn agate, lost his publisher's money betting on horse races in Aberdeen (it was less than $100) and eaten lutefisk with Norwegians in Summit. In addition to producing a bimonthly magazine, he and the staff are currently combing the magazine archives to complete a book of essential South Dakota stories. Its release in late 2019 helps commemorate the 35th anniversary of South Dakota Magazine in 2020.
Melissa Chessher
mchesshe@syr.edu
Melissa Chessher is a magazine professor and director of the Magazine, News & Digital Journalism Graduate Program at the 
S.I. Newhouse School of Public Communications
. She possesses more than 20 years of experience in the magazine field as both a writer and editor. Her work has appeared in more than a dozen magazines, including 
Marie Claire
, 
Self
, 
Health
, 
Glamour
,
Shape
, 
Fitness
, 
Men's Health
, and 
Parents
magazines, and her investigative feature for 
Self
 magazine on the challenges faced by women who work while undergoing treatment for breast cancer was part of a package that earned an Ellie Award from the American Society of Magazine Editors in the category of personal service. As an editor, she worked on the launch of 
Real Simple
, the largest magazine launch in Time Inc. history. In 2016, she was named one of 
Folio
magazine's Top Women in Media Award and routinely serves as a judge for the ASME's Ellie Awards.
Melissa Chessher 
|
Professor & Chair Magazine, News & Digital Journalism (Undergraduate, Graduate) Director | Newhouse Graduate Newspaper Fellowship for Minorities Core Faculty | Renée Crown University Honors Program Co-Director | Fashion & Beauty Communications Milestone pronouns: she/her S.I. Newhouse School of Public Communications 315.443.4038
|
mchesshe@syr.edu
215 University Place, Suite 318C, Syracuse, N.Y. 13244 Syracuse University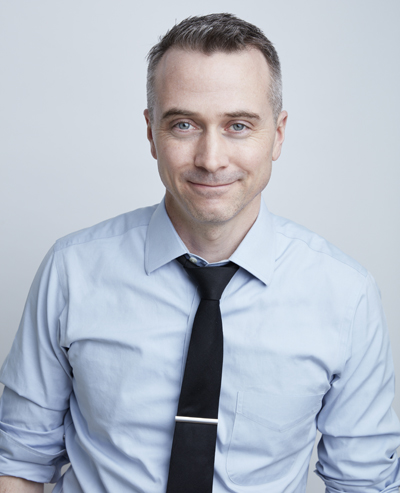 James Reid
james@jamesreid.ca
In his role at Rogers Publishing, James Reid was a key member of the team that launched Maclean's tablet edition – the first Canadian publication available on the tablet. He went on to build and lead the team responsible for launching and supporting 25 different titles on tablet and smartphone, including Chatelaine, Today's Parent and Sportsnet Magazine. James currently oversees the content operations for all of Rogers Publishing properties across all mediums – app, web and print.
Melanie Ouimet
I have been in the field for the last 20 years as a graphic designer, mainly in the print magazine industry. I worked for many different magazines here in Quebec, Clin d'oeil, Les idées de ma maison, Châtelaine, Fairmont Hotel and Resorts magazine, Mercedes-Benz Magazine, Bombardier magazine only to name a few. I now work as a freelancer and I spend my free time riding my bike as much as I can.
Stacey May Fowles
Stacey May Fowles is a multiple award-winning journalist, essayist, and a bestselling author of four books. She has a fifteen year history working in magazines, and her bylines include The Globe and Mail, The National Post, Maisonneuve, Elle Canada, Toronto Life, The Walrus, Vice, Quill and Quire, and many others. Her most recent book, Baseball Life Advice, was published in spring 2017, and was selected by The Globe and Mail and Maisonneuve as a best book of the year. Fowles lives in Toronto with her husband and daughter, where she is working on a memoir to be published by McClelland & Stewart.
Al Bonowitz
Bonowitz.Al@aaa-calif.com
Al Bonowitz is editor in chief of AAA member magazines for Hawai'i and Northern New England (Maine, New Hampshire, and Vermont) and assists with Westways, the Automobile Club of Southern California's 4.65-million circulation magazine for its Southern California members. The best part of his job entails learning about his territories by visiting each one twice a year to meet with writers and publicists. In his spare time, he enjoys baseball, reading nonfiction, dining, and playing the drums.
Melissa Newman
melissanewman36@gmail.com
Melissa Newman has made her career specializing in print design and art direction and is currently working as a consumer direct designer at outdoor retailer, Orvis. She formerly served as Art Director for 
Yoga Journal
 and other niche national magazines. Melissa lives in New England with her goofball Golden Retriever, Harper, and partner, Zack. Travel is a passion, and she's currently on a quest to visit all of the major U.S. National Parks.
This Year's Judges:
Writing Judges:
John Andrews, Managing Editor, South Dakota Magazine
Deborah Baldwin, Former Editor of This Old House, Real Simple, and Common Cause
Arjun Basu, Freelance Writer
Al Bonowitz, Editor in Chief, AAA Hawai'i, Editor in Chief, Northern New England Journey
Melissa Chessher, Professor & Chair, Syracuse University
Deb Cummings, publications editor at the University of Calgary, Veteran Journalist
Ian Doig, edits and contributes to GrainsWest magazine
Patti Edgar, instructor at MRU
Stacey May Fowles, multiple award-winning journalist
Aileen Gallagher, Associate Professor | Magazine, News and Digital Journalism
Elizabeth Hudson, Editor in Chief, Our State Magazine
Lisa Kennedy, Editor, SVP, Serendipity magazine
Joseph O'Donnell, Editor/Publisher, B-Metro and BHM Biz magazines
Amy Rosen, James Beard nominated, award-winning freelance journalist
Sara Samson, Editor at Westjet magazine
Jim Sutherland, Freelance Writer
Jennifer Tormo, Editor 225 Magazine
Stephen Vest, Editor & Publisher, Kentucky Monthly
Lisa Whittington-Hill, Publisher, This Magazine
Design Judges:
DeAnne Bedier, Creative Director / Designer at her own studio, DeAnne Bedier Design.
Anne-Marie Boissonnault, Vice President, Sales and Marketing, Solisco
Natalie Gagnon, art director, publication designer, brand strategist and design educator
Sarah Hackman, Designer
Kelly Hartman, Hartman Design Studio
Dave McKenna, Art Director, 5280
Melissa Newman, Art Director, Yoga Journal
Colleen Nicholson, Art Director
Mélanie Ouimet, Conception et réalisation graphique
Sandi Pilon, Associate Art Director, Cottage Life
Tiffani Reding Amedeo, Art Director, New Orleans Magazine
James Reid, Director, Content Operations, Rogers