Mark Nakos
Account Executive
markn@cummingsprinting.com
1 800-647-0035 Ext. 231
---
Q: What do you do at your company?
I have over twenty years printing experience with Cummings Printing Company.
---
Q: What's new at Cummings Printing? New in line coating tower on Toshiba OA-800 5/c web press; new Muller Martini perfect binder and saddle stitcher; new Machtronic 905 Belly bander; and a new Kirk-Rudy KR 497 Servo Tip-On Machine.
---
Q: What hobbies or activities do you enjoy doing? 
Running, hiking, tennis, skiing, and a little bike riding, too.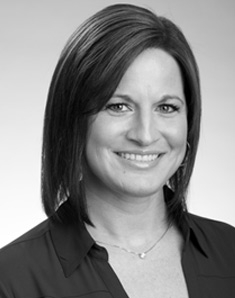 Nicole Garvin
1 800-647-0035 Ext. 249
---
Q: What do you do at your company?
I have over 20 years sales experience at Cummings Printing.
---
Q: What's new at Cummings Printing?
New in-line coating tower on our Toshiba OA-800 5/C web press New Muller Martini perfect binder and saddle stitcher New Machtronic 905 bellybander New Kirk-Rudy KR497 Servo tip-on machine
---
Q: What hobbies or activities do you enjoy doing? 
Growing up in NH and having such beautiful natural amenities around me, my hobbies include anything that can be done outdoors. I also love watching my two kids compete in their numerous sporting activities.
Charity Huff and Shannon McBride
CEO,
January Spring
,
januaryspring.com
---
303-886-6816
---
charity@januaryspring.com
---
@charityhuff
---
---
Shannon McBride, Partner, CRO
---
720-394-5274 Direct – (303) 872-7932 Office
---
Shannon@januaryspring.com
m
---
Q: What do you do at your company?
Every day, we work side-by-side with our publisher partners to grow their business. As founders, we have worked alongside well over 9,000 sales professionals, during our careers. We've built audiences and executed marketing programs for Fortune 1000 publishers, regional magazines and small businesses. The January Spring team are hand-selected digital natives with deep experience in their area of expertise - audience development, social, search, and programmatic advertising.
---
Q: What's new at January Spring?
We are still smiling from our recent industry award. The award recognizes our partnership with a regional magazine publisher who underwent a complete digital transformation this year. We assisted them in every aspect of the transformation: multi-media audience development, social media and search traffic execution, newsletter efficiencies, digital advertising, and subscription e-commerce. Now, we are helping this same publisher with a suite of revenue extension offerings to help their own advertisers reach new clients.
---
Q: What hobbies or activities do you enjoy doing?
We are dog-lovers, so many of our activities revolve around our four-legged furries. We are fortunate to live in Colorado, so spending time in our mountains always tops the list.
Gary Blumenfeld
Vice President of Sales and Marketing
blumenfeld.gary@palmcoastdata.com
11 Commerce Boulevard Palm Coast, FL 32164
386.447.6476
---
Q: What do you do at your company?
As Vice President of Sales and Marketing my primary role is leading the sales team in our new business acquisition initiatives for Palm Coast Data's vast array of solution offerings including database solutions and full-service fulfillment for magazine publishers, memberships and associations; contact center services; product fulfillment; and more.
---
Q: What's new at Palm Coast Data?
PCD has new ownership – Studio Membership Services LLC, part of Irish Studio, LLC, an International publisher that brings Irish communities closer through shared stories by offering a platform for voices within that community. Affinity brands within the group include IrishCentral, Irish Tatler, Food & Wine Ireland, Ireland of the Welcomes and British Heritage Travel. We are excited to have an owner that not only understands the industry but is a publisher themselves. One that is also our client and was prior to the acquisition. They've experienced firsthand the value that we provide to our clientele.
---
Q: What hobbies or activities do you enjoy doing? 
Game of Thrones - I'm late to the game and getting caught up, playing basketball with my 5 year old son, working out (I'm down 20 lbs this year!) and sipping red wine – Malbec, Zin, Cab…
Landon Dorssey
Landon Dorssey Marketing Manager | Social Media 303.936.4930
Landon.Dorssey@publicationprinters.com
---
Q: What do you do at your company?
I am the Social Media Marketing Manager at Publication Printers Corp. My role is to manage the company social presence, and also spearhead our Social Media Consulting solution that we provide to publishers to help increase readership and revenue. I also provide graphic design, copy-writing, and general marketing support for the team.
---
Q: What's new at Publication Printers? We recently went through a site re-brand, and are in the process of re-branding our sales and marketing presence to match the new look. It's an exciting time as we look to showcase the fact that Publication Printers Corp. is not just a world-class web printer, but an expert provider in digital printing and of publication marketing solutions as well.
---
Q: What hobbies or activities do you enjoy doing? 
I am an avid soccer and golf fan, and also love to do both in my free time. I also enjoy writing, and am working on a science-fiction novel presently.
Jane McCoy
Vice President, List Management
JaneM@cdmlist.co

Chilcutt Direct Marketing
---
813 E. 33rd Street, Edmond, OK 73013
---
405-726-8780 ext. 120
Nate Saunders
Sales
nate.saunders@publicationprinters.com
---
303-944-5699
---
Q: What do you do at your company? 
Help clients with content distribution in both print and digital to ultimately garner more eyeballs to their product and drive revenue.
---
Q: What's new at Publication Printers?
Social Media Consulting
---
Q: What are your hobbies?
Camping, fishing, hiking and being the best Father I can be!
Ken Smith
Director of Partner Services
Ken_Smith@sfgnetwork.com
D 
903.636.0670
  l  M 
903.805.4031
111 Corporate Drive, Big Sandy, TX 75755
Q: What do you do at your company? As Director of Partner Services, I lead SFG's account management team, which acts as the primary contact for all of our clients. I am also very involved in presenting our technology solutions to prospective clients and managing many of our clients' technology-based projects.
Q: What is something at your business that a member could discover more about at the conference? Many IRMA members are expanding into additional business models such as memberships and ecommerce, and they need omnichannel technology solutions across all models in one system. SFG is leading the industry in technology-based solutions, including business intelligence and seamless integration with specialized third-party vendors. SFG offers a full range of technology and operational services, all in house and on site, and has recently developed new features to enhance its long-time, robust support for leading-edge business models, including "subscription box" and bundled membership marketing.
Q: What hobbies or activities do you enjoy doing? After many years of neglect, I recently started playing trumpet in an 18-piece swing band. We play at retirement homes, school and church functions, and have played at several youth swing dances.
Renato Casello
Senior Account Executive P: 403-258-8442 Cell: 403-819-8879
---
Q: What do you do at your company?
Business development manager.
---
Q: What's new at Transcontinental Printing? Over the last few years, the company has invested heavily in its printing network to ensure it provides state-of-the-art technology. Our services include a wide array of solutions for our customers, including premedia, printing and distribution. Our network of 16 printing plants enables us to serve our business partners from coast to coast.
---
Q: What hobbies or activities do you enjoy doing? 
I enjoy Travel and consider myself to be a foodie and wine enthusiast. I also enjoy spending time with my wife and three kids and like all sports and the outdoors.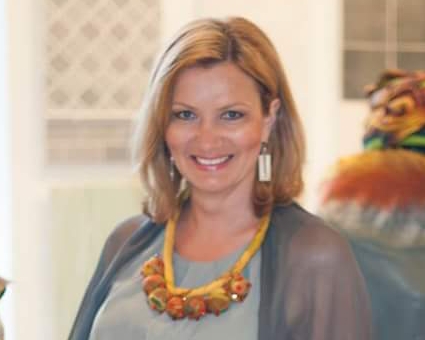 Katherine Brower
Sales Manager, New Business Development
katherine.brower@upm.com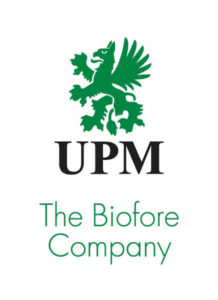 PH: 
331.213.1770
| 
FAX:  
224-238-7612
| 
---
5565 McDonough Road | Hoffman Estates, IL | 60192 
| 
www.upm.com
---
Q: What do you do at UPM?
As a business development representative at one of the largest global paper manufacturers, I call on key decision makers and buyers of paper for publications, catalogs, direct mail, converting and print applications. My goal is to assist potential clients in determining if UPM's broad product lineup can offer a comparable alternative or potential cost savings either directly or through our channel partners.
---
Q: What's new at UPM?
UPM is a constantly evolving, forward-thinking paper manufacturer offering a variety of coated freesheet, coated groundwood and supercalendered stocks. In addition to a multitude of weights, finishes and high-bulking papers, we've recently introduced uncoated stocks; UPM PrePersonal and UPM Fine to broaden our offering and to meet needs of publishers that have transitioned to uncoated opaques.
---
Q: What are your hobbies?
Some of my favorite activities include hiking, health, nutrition and cooking. I've recently taken up knitting as an indoor hobby to help pass the time in front of the TV while watching some of my favorite shows; Lucifer, Ozark and Friends from College.
David Walsh
---
Q: What do you do at your company?
As the founder of Web Publisher PRO I wear many hats but my favorite contributions are as a web developer and consultant.
---
Q: What's new at Web Publisher Pro? We're currently launching a new suite of products that have been designed for publishers. These include a directory (businesses, restaurants, top doctors, etc.), a job board, calendar, and a few others TBA. We're also expanding staff and opening an international office.
---
Q: What hobbies or activities do you enjoy doing? 
When I am not working I love spending time with my family.
Allyson Gordon
VP – Business Development, Publishing
agordon@wiland.com
718.361.5747
 m 
908.642.4890
---
Q: What do you do at your company? 
I have a strong background in the publishing industry, previously working at Source Interlink Media and PMX Agency, doing direct mail and digital marketing. Almost three years ago, I moved to Wiland and love working with the team! After working on the agency and publisher side testing Wiland lists successful, I love helping new clients test into the database and show the strength of our statistical modeling techniques. At Wiland, I provide information to prospective new clients on how Wiland's database and modeled lists can bring new source of strong names to their campaigns.
---
Q: What's new at Wiland? 
Wiland has been working on some exciting new opportunities for our clients in the digital marketing space. Utilizing the most diverse transactional database in the US, Wiland will be able to replicate customer audiences used for offline market and provide them digitally through display advertising and email acquisition. Come visit our table for more information!
---
Q: What are your hobbies?
When I'm not working, I love exploring New York City, where I live with my husband and traveling when I can.  I do also love weekends at home, catching up on shows and reading a good book. If anyone has any suggestions on a new book to read, I'd love to hear them!