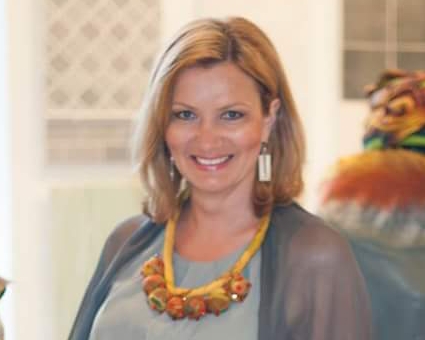 Katherine Brower
Sales Manager, New Business Development
katherine.brower@upm.com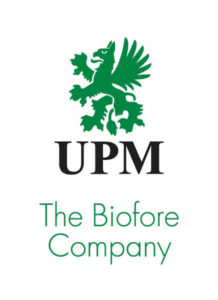 PH: 
331.213.1770
| 
FAX:  
224-238-7612
| 
---
5565 McDonough Road | Hoffman Estates, IL | 60192 
| 
www.upm.com
---
Q: What do you do at UPM?
As a business development representative at one of the largest global paper manufacturers, I call on key decision makers and buyers of paper for publications, catalogs, direct mail, converting and print applications. My goal is to assist potential clients in determining if UPM's broad product lineup can offer a comparable alternative or potential cost savings either directly or through our channel partners.
---
Q: What's new at UPM?
UPM is a constantly evolving, forward-thinking paper manufacturer offering a variety of coated freesheet, coated groundwood and supercalendered stocks. In addition to a multitude of weights, finishes and high-bulking papers, we've recently introduced uncoated stocks; UPM PrePersonal and UPM Fine to broaden our offering and to meet needs of publishers that have transitioned to uncoated opaques.
---
Q: What are your hobbies?
Some of my favorite activities include hiking, health, nutrition and cooking. I've recently taken up knitting as an indoor hobby to help pass the time in front of the TV while watching some of my favorite shows; Lucifer, Ozark and Friends from College.
Allyson Gordon
VP – Business Development, Publishing
agordon@wiland.com
718.361.5747
 m 
908.642.4890
---
Q: What do you do at your company? 
I have a strong background in the publishing industry, previously working at Source Interlink Media and PMX Agency, doing direct mail and digital marketing. Over 4 years ago, I moved to Wiland and love working with the team! At Wiland, I provide information to prospective new clients on how Wiland's database can help increase revenue. Whether it be Direct Mail campaigns, digital engagement or advertising revenue, I look forward to talking about the power of our database!
---
Q: What's new at Wiland? 
Wiland has been working on some exciting new opportunities for our clients. First, along with using our modeled audiences to find prospect names and better target expires, we have been able to use the power of the coop for advertising. We can use the same data to analyze the brand engagement of your subscribers to create new advertising relationships and expand existing ones. We've also launched our new pay for performance offers website, Grand Giraffe! This website looks to bring the best offers from great brands to the consumer. The website is designed to drive incremental subscribers for the publication along with increasing eyes on your website! We're always looking for new ways to help our clients so I'd love to hear your biggest challenges. We'll work together to see how the power of our data can help!
---
Q: What are your hobbies?
2020 has been a much different year than anyone could have expected and while it's been difficult at times, I love that I've been able to spend more time with my 18 month old son! My husband and I love taking him on new adventures and exploring the parks in NYC. One of my other hobbies was going to concerts throughout the year which we have luckily still be able to do from the comfort of our home with some of our favorite bands live streaming performances throughout the year.
Here's a word from our Rep Allyson Gordon!
---
Learn More About Wiland!