Käthe Lemon
President, RedPoint Media Group
klemon@redpointmedia.ca
Käthe Lemon is the president and co-owner of RedPoint Media Group, Calgary's largest independent, locally owned media company. RedPoint is the publisher of
Avenue
and through RPM Content Studio also creates award-winning custom publications including
Leap
on behalf of the Alberta Cancer Foundation,
SPUR
on behalf of the Calgary Foundation,
Create Calgary
on behalf of Calgary Arts Development and more. Prior to being named president, Lemon was the Editor of
Avenue
magazine for 15 years. During that time the magazine was named Magazine of the Year by the Alberta Magazine Publishers Associations and won multiple awards for excellence in writing, photography and design at the provincial, national and international level. Lemon was also named Alberta Editor of the Year in 2011. Much like
Avenue
, Lemon is a relentless supporter of Calgary and works to celebrate the city's many success stories. She is also currently the secretary of the board for the Calgary Outdoor Swimming Pool Association and a director of the Alberta Magazine Publishers Association and the International Regional Magazine Association.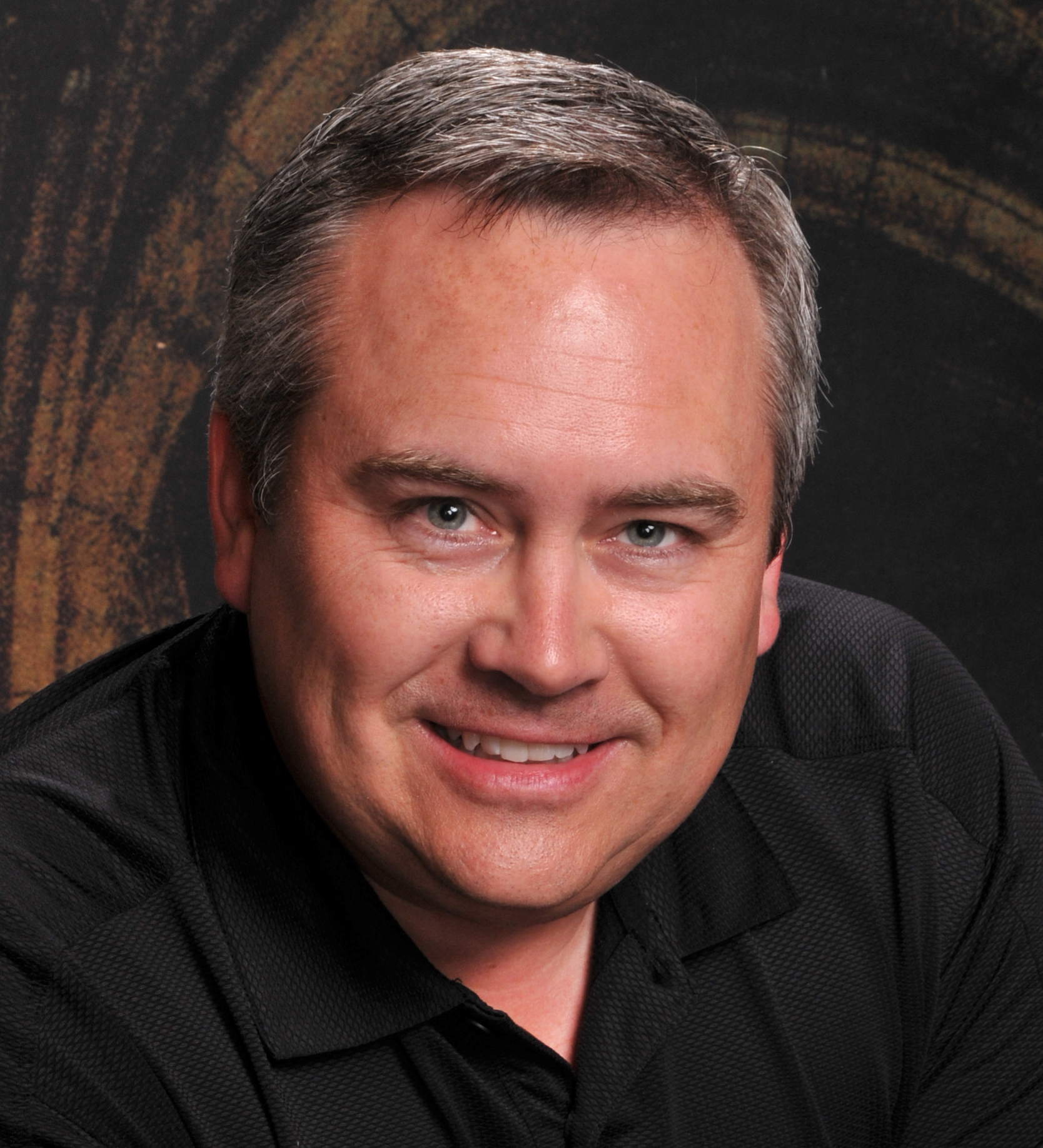 Ryan Dohrn
CEO Brain Swell Media, Founder Sales Training World
ryan@brainswellmedia.com
Ryan Dohrn
is the founder of media sales training firm Brain Swell Media and the creator of the 360 Ad Sales System taught to over 5,000 ad sales reps in 7 countries.  Ryan's 25 year media sales and marketing career includes leadership roles at PennWell Publishing, Morris Publishing, Disney/ABC TV, Sinclair Broadcasting and The NY Times Company.  He is an Emmy Award winner, business book author and has been featured in USA Today and on Forbes.com.  Ryan currently works on a monthly basis with over 75 media companies and their related sales and management teams.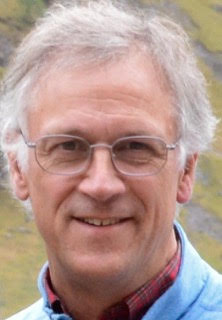 Bill Atchinson
President, Growth Ventures
billa@sunrisestrategicpartners.com
Bill Atchinson started Growth Ventures in 1995 as a strategic consulting practice that specializes in providing services designed to achieve breakout growth performance for its clients.
For the past twenty years Bill has been associated with leading growth brands and throughout his career in marketing, management, and consulting he has established a proven track record of building businesses.
Dianne Davis
Consultant, TulNet Meetings and Events
diannedavis@tulnet.com
Dianne Davis is a Meetings and Marketing consultant with 25+ years of sales, marketing, and operational experience in the travel, meetings, and events industry.  For the past seventeen years, she has owned her own business and assists major corporations, organizations, and associations in producing successful meetings and events.  She currently has more clients than she knows what to do with but she cherishes and is energized by every one of them!
Dianne had a storied career in the hospitality industry prior to forming her own company.  She held the position of Training Director for Budget Rent a Car; Management Positions with Tulsa Convention and Visitors Bureau, Marriott, and Embassy Suites organizations.  Her last position before embarking on her own journey was as Director of Marketing for Doubletree Hotels.
Dana DiTomaso
President & Partner at Kick Point
dana@kickpoint.ca
Dana DiTomaso is President & Partner at Kick Point, where she applies marketing into strategies to grow clients' businesses, in particular to ensure that digital and traditional play well together. With her deep experience in digital, Dana can separate real solutions from wastes of time (and budget).
Dana was born in a steel mill but overcame these humble beginnings to move to Edmonton in 2010. In her spare time, Dana is the past-president of the Advertising Club of Edmonton and is the weekly technology columnist on CBC Edmonton AM. She also enjoys drinking fancy beer and yelling at football players.
Joan Henderson
Director of the Travel Information Division, Texas Department of Transportation
Joan.Henderson@txdot.gov
Joan Henderson is the director of the Travel Information Division of the Texas Department of Transportation. She previously held the position of Texas Highways publisher. Prior to moving to Texas in 2014, she served as publisher of Oklahoma Today for nearly two decades.
Henderson serves on the president's council of the International Regional Magazine Association and served for ten years on the board of directors of the Magazine Publishers of America Independent Magazine Advisory Group (MPA-IMAG).
Win Holden
Win Holden joined the magazine as its sixth publisher on May 4, 2000. A Valley resident since 1980, he has held positions as General Manager of the Publishing Division of MAC America Communications, Inc.; Publisher and Editor-in-Chief of PHOENIX Magazine; and Executive Vice President and General Manager of Phillips-Ramsey Advertising & Public Relations.
Win was recognized by the Arizona Office of Tourism as the 2017 Lifetime Achievement Award recipient and by the Phoenix Business Journal as the 2015 Lifetime Achivement Award. He was the 2007 inductee into the Arizona Tourism Hall of Fame. Holden is active in many charitable and community organizations. He was co-chair of the board for Arizona 2016 – the group that hosted and staged the 2016 College Football National Championship Game. He served as Chairman of the Fiesta Bowl and Greater Phoenix Chamber of Commerce Boards of Directors and chaired the Phoenix Pride Commission. Win is Past-President of the Endowment Board of the ASU Walter Cronkite School of Journalism and Mass Communications and chaired the Phoenix Citizen's Transit Commission. He serves as Chairman of the Board for the Greater Phoenix Convention and Visitor's Bureau as well as on the Executive Committee for the Arizona Tourism Alliance Board of Directors and is Past President of the International Regional Magazine Association (IRMA) Board of Directors. He served as Chair of the Arizona Centennial Commission and was President of the Centennial Foundation Boards of Directors.
As Arizona Highways' Publisher, Win leads the organization in its diverse activities centered on the world-renowned magazine including book publishing, licensing, e-commerce, product development, catalog marketing and retailing.
Arizona Highways is recognized as one of the finest travel magazines in the world. It has approximately 130,000 subscribers in every state and in 100 countries. Arizona Highways has been named Magazine of the Year over 12 times by the International Regional Magazine Association.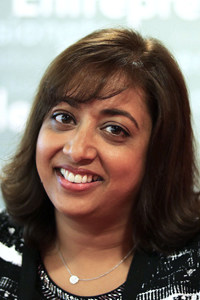 Brinda Luckoo
President, Inovva
Brinda.Luckoo@inovva.com
Brinda Luckoo is president of Inovva. She is an innovative, results-driven marketing and business development executive with a proven track record in customer acquisition and retention, and more than 20 years' extensive experience in audience management, acquired on both B2B and Consumer Publications in the UK and Canada. As the Executive Director of Consumer Marketing at Rogers Media, she led the acquisition and retention of over 1 million paid subscriptions across some of the largest consumer and business magazines in Canada, and also launched "Texture by Next Issue," the very first "all you can read" digital service in Canada with thousands of paying subscribers.
Brinda holds an Honours degree in International Marketing from the UK and France, and has received multiple Consumer Marketing awards and Retail Newsstand awards over the course of her career. She grew up in Paris and London, and has been living in Toronto for more than 15 years.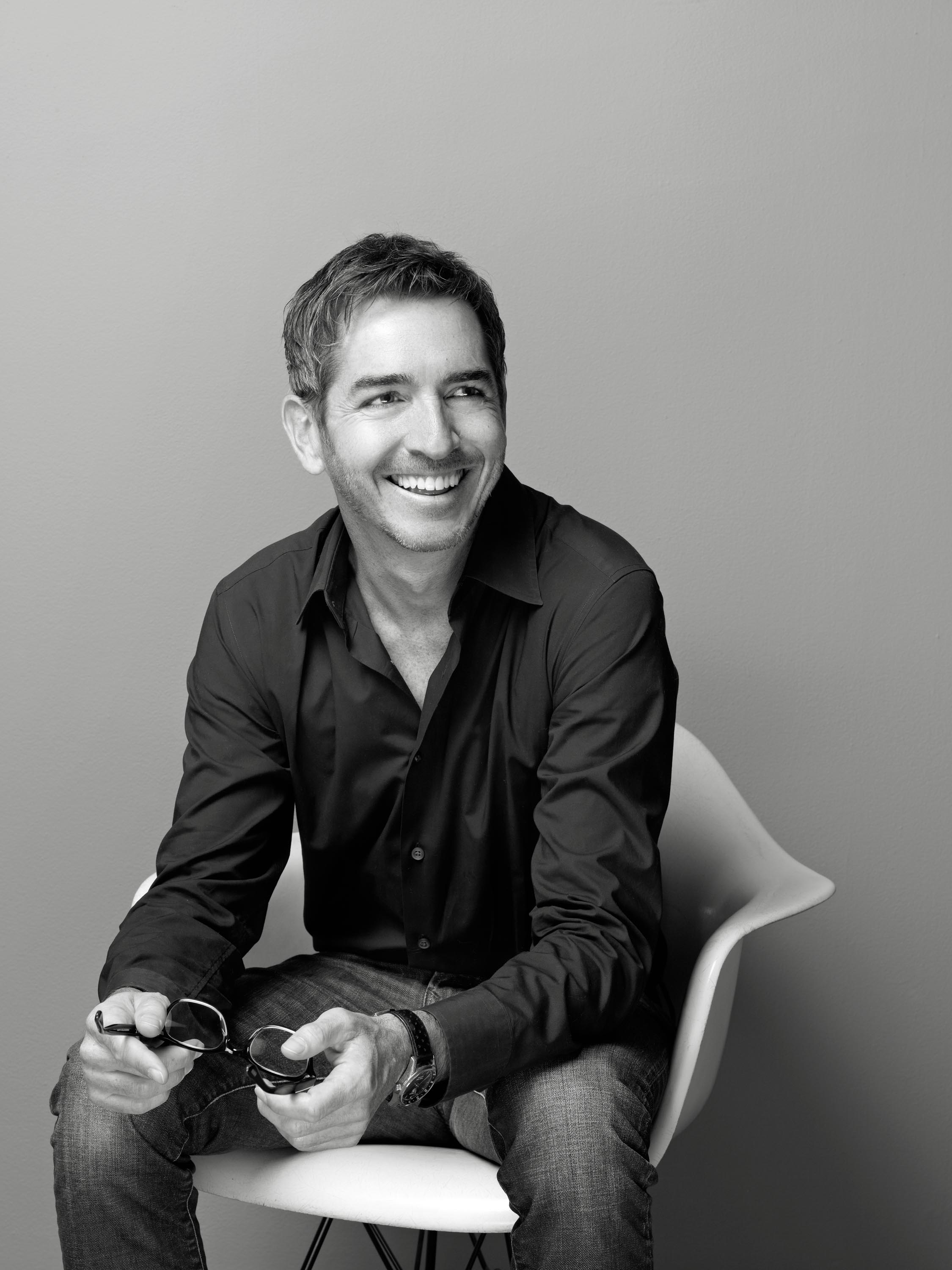 Paul Roelofs
Art Director, Western Living and Vancouver Magazine
paul.roelofs@ypnexthome.ca
Paul Roelofs
is an editorial art director with over twenty five years of experience working in lifestyle magazines. Roelofs began his career in Canada but soon after was recruited to New York and became art director for 
Garden Design
 and 
Saveur
 and most notably for 
InStyle
. With work that has been recognized by international award-granting institutions including the Society of Publication Designers and the National Magazine Awards, Roelofs has lectured, taught and judged publication design in Canada and the U.S. Roelofs is currently the art director for the 
Vancouver
 magazine and 
Western Living
media brands.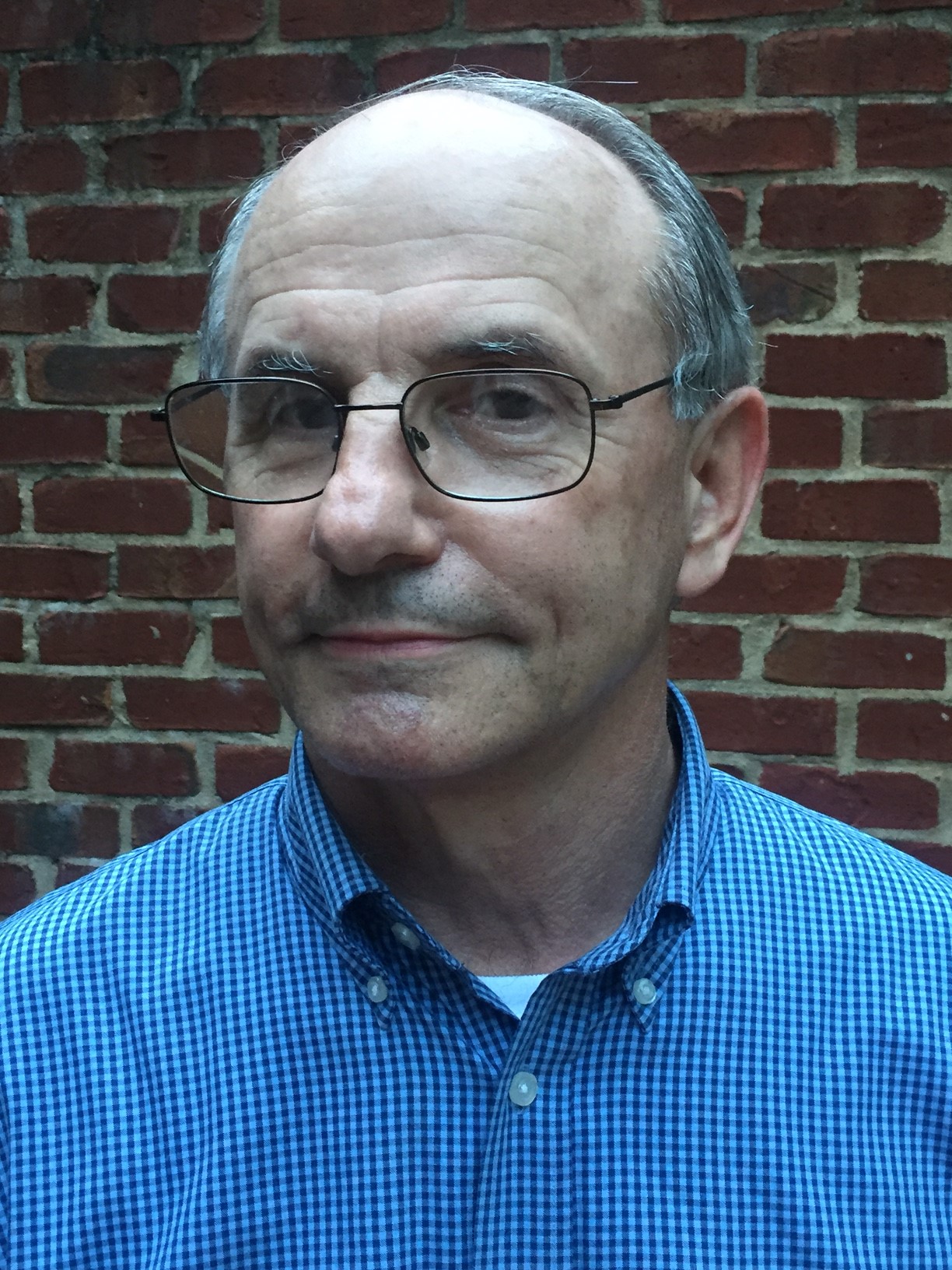 Richard Roper
Richard Roper is one of the founders of Mississippi Magazine and has been its publisher since inception in 1982. A member of IRMA since 1984, he is currently the oldest active member and received the Kenneth L. Gibbs award in 2012. He has been married to the editorial director, Patty Roper, since 1972 and has one daughter, Beth, who is an attorney clerking for a federal district court judge in Florida.
Ray Shaw
Executive VP & Managing Director, MagNet
rshaw@magnetdata.net
After completing his education, Ray spent 11 years in the retail grocery business, nine of which were with the largest C-store chain in Cincinnati, OH, and two of which were with Ashland Oil, SuperAmerica. He has over 33 years of experience in the magazine newsstand industry. After more than 22 years with Distribution Services, Inc., where as VP of Client Services he was responsible for client contracts totaling more than $600 million and managing more than $15 million in client revenue Ray held several executive positions within DSI, including Division VP, where he was responsible for one-third of North America's wholesale distribution, retail marketing and store merchandising. As VP of Wholesale Operations, he managed all field wholesale operations for all of North America and Canada for 7 of the world's largest magazine publishers. Lastly Ray served as DSI's VP of Information Management, where he assisted in the design and architecture of all data management tools from the ground up, including web-based interactive sales and data tools. In October 2006 he joined MagNet as the Vice President of Operations after consulting with MagNet for nearly one year. Currently Ray is the Executive VP & Managing Director of MagNet.
John L. Thomson
Director, National Celebrations, Parks Canada
john.thomson@pc.gc.ca
IRMA Honorary Member
John likes to say that he started his media career on the student newspaper in Grade 6 and never looked back. After early stints with community newspapers and in corporate communications, he held executive roles in marketing with EXPO 86 (the 1986 World Exposition in Vancouver, BC) and the BC Lottery Corporation. He became publisher of Beautiful British Columbia in 1989. The business included a merchandise catalogue and grew to include a chain of retail shops and book and video publishing. In 1996, Over Canada Productions was created, producing pioneering High Definition documentaries and companion books with great success.
In 1999, John was appointed CEO and Publisher of Canadian Geographic. This business grew to include adult and children's TV series, a catalogue and e-commerce, book publishing, event production, and a web presence that featured the Canadian Atlas Online, which was named one of 2005's top 20 websites worldwide. Canadian Geographic was named Magazine of the Year by Canada's National Magazine Awards and three times Best Magazine in the large circulation category by the Canadian Society of Magazine Editors.
In 2006, John joined Key Publishers of Toronto and led the re-launch of Green Living magazine and in 2007 helped launch the inaugural Green Living Show, which endures one of Toronto's most successful consumer shows.
John joined Parks Canada in 2009 as Special Advisor to the CEO and since 2010 has been Director of National Celebrations, most recently spearheading the Agency's major role in Canada's 150th birthday activities.
John is a Past President of IRMA who attended his first Regional Publishers Association (as IRMA was then known) conference in 1990. He has served on numerous other boards including the Canadian Magazine Publishers Association (Past Chair) and the Canadian Coalition for Cultural Diversity (Vice President).
Al Zikovitz
President and CEO of Cottage Life Media
zikovitz@cottagelife.com
Al Zikovitz is President and CEO of Cottage Life Media, a division of Blue Ant Media. The Cottage Life brand was founded by Zikovitz in 1988 when he launched Cottage Life Magazine as a response to the many questions he had as new cottage owner. Today, the Cottage Life brand has expanded over multiple platforms, including broadcast television, digital, consumer shows, experiential events and e-commerce. Cottage Life Media now publishes Cottage Life and Cottage Life West magazines and broadcasts the Cottage Life specialty television channel across Canada. Cottage Life Media also produces the annual Spring and Fall Cottage Life Shows in Toronto and the Edmonton Cottage Life & Cabin Show, attracting upwards of 35,000 attendees and 550 exhibitors. Al has served as a board member of the Ontario Media Development Corporation, BPA/Canadian Circulation Audit Board, Canadian Magazine Publishers Association (past Chair), International Regional Magazine Association (past President), National Magazines Awards Foundation (past President); and on the executive committees of the Cultural Industries Council of Ontario, Canadian Periodical Publishers Association and Print Measurement Bureau.